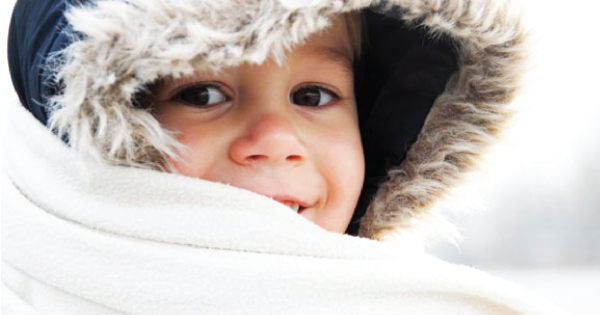 When it comes to baby skin care, we should approach with caution. In such cases, people should be dedicated to these products which provide natural protection.
For example, the content of probiotics in cosmetics is designed to regulate skin flora and prevent the propagation of harmful microorganisms. Ingredients must be natural. The extract of flax, rice and calendula oil have properties that soothe and hydrate the skin of mothers and babies.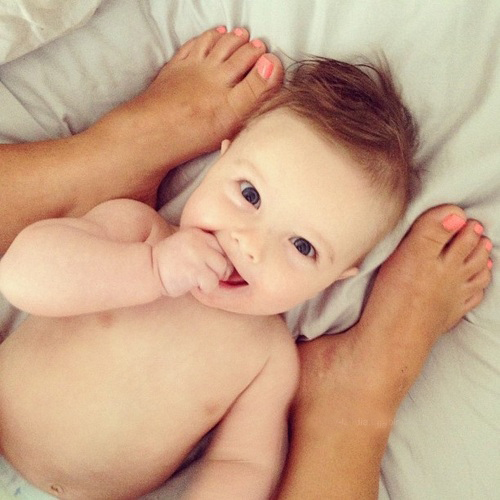 From observations it is found that more parents pay attention to the best care for baby, child, and also of their skin. It is important that all products have undergone dermatological, pediatric and ophthalmological control.
Attention to the purity of the products and their natural origin becomes compulsory requirement for more parents. This trend is gaining momentum in recent years, natural products, except more and more popular, they become more affordable for consumers.
This is a "happy" statistics, as these products must be selected with caution, especially when it comes to the baby. Baby skin is very delicate, and also with his immune system. The presence of chemicals, fragrances and dyes in clothing, detergents and baby products may be irritate and dry delicate baby skin, and also lead to a rash.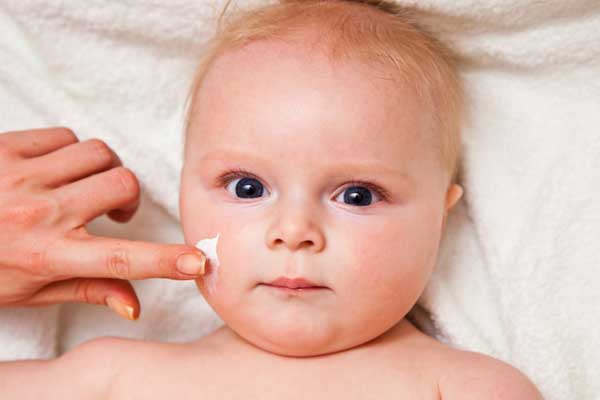 You should take care of a child's skin even if he is not a baby anymore. Remember the skin is still sensitive and susceptible to rashes and other inflammations.
We believe that children cosmetics must be 100% natural, organic if possible and use products that you can not only purchase, but prepare yourself at home.
In winter time you need a greasy cream or balm against the cold. Conditioner for example beeswax, and rich in vegetable oils; or only vegetable oils and Shih (trucks) or coconut to make it harder. Lightweight or thick surface layer of this product keeps your child's face from cold and wind, without irritating the skin and "attack" it without harmful ingredients. Remember that children's skin is still vulnerable and sensitive? Choose a recipe with a modest content of essential oils.
Eczema and wounds
They can be treated with a rich, thick and greasy ointment that you apply all over the body at night or at any time on the injured area. For wounds and abrasions on hand – balm with arnica, a tea bush and marigold. Its prescription must be completely natural or organic.
Baby Bath
Do not forget bath products, they are important part of baby's daily routine. The simplest solution for bathing the child is to prepare dish, which was dissolved in 1 teaspoon natural corn or rice starch. Starch gently wash baby's skin and restores minerals separated from the skin into the water for bathing. This is a simple product at a very low price. If your child suffers from dermatitis it is better to use only cornstarch. The same is true for adults with this problem. If baby's hair is not long, this simple product is enough to keep it clean. It is necessary to wash gently with a suitable sponge dipped in water with starch in the tray. If your baby has a lot of hair, you can use baby bio shampoo, making sure it is in a very small amount and dilute it in water before you lay on baby's hair. As it may sound strange to the general tone of cheerful ads and beautiful design branded standard products for babies, do not use them.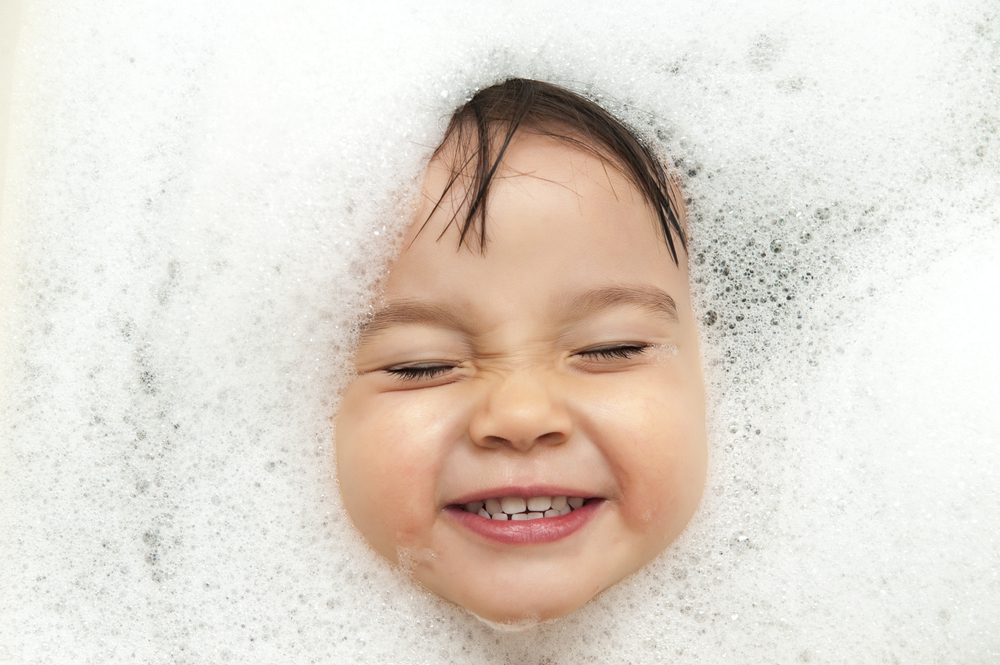 Contrary to everything you know from advertisements, baby does not need to be bathed with special cleansing products. You do not have to be doctors or professionals to get to the conclusion that the smaller the child is, the more we must be careful not to come into contact with all these synthetic products present in our daily lives. Moreover, the perfume compositions contained in almost all products disorient and annoy babies. The statement of Pediatrics is that infants navigate the world around them, they find comfort and security just by the smell of mom, dad, little brother, sister, home, that is natural. All kinds of perfumes – irritate baby, sometimes very strongly. Breastfeeding can be a difficulty if the contact with the breast is hampered by unfamiliar smells.
Spreads baby after bathing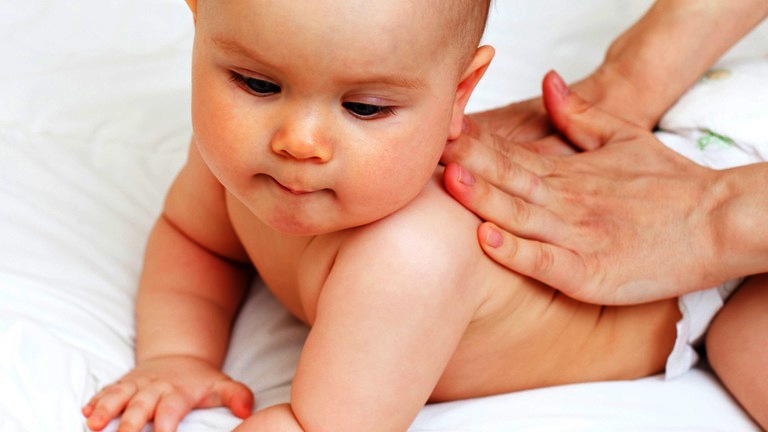 After bathing massaging baby with suitable oil is not a must but it could be done. The aim is to hydrate the delicate baby skin. Efficient is simply pure almond oil, it is good to be organic. Since it is very economical and should not contain any preservatives, it quickly deteriorates. So buy small containers and store in the refrigerator, cast it and keep handy at room temperature in a tiny bottle for immediate use. Organic sunflower oil origin is also a good option, lighter and has no odor. Alternatively, the market has certified baby-friendly oils. Many parents have prejudices regarding the use of simple household products and like products at the supermarket.