Who would not like to just hop in the car and be dazzled by natural beauty? In this article, we want to share with you 7 mesmerizing seasonal color drives in America that you can enjoy this fall.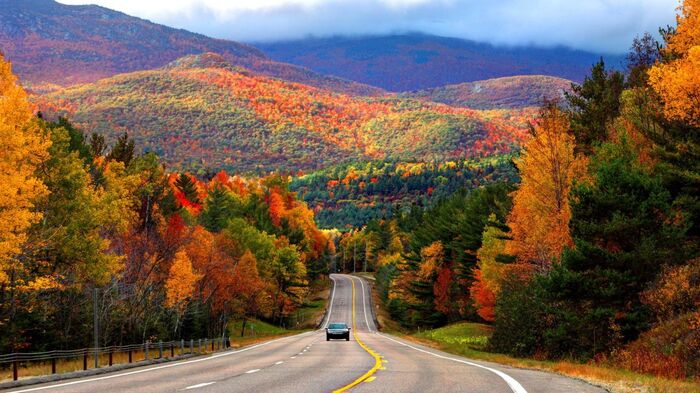 #1. Mountain Cloves Scenic Byway (New York)
If you want to drive to see fall colors, then definitely take the Mountain Cloves Scenic Byway. In this way, you will be able to visit The Catskills in New York which is one of the most beautiful fall foliage destinations in the US.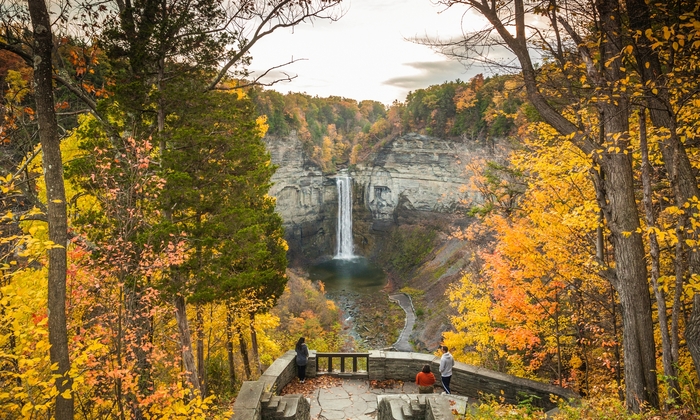 #2. The Finger Lakes (New York)
You can enjoy another great fall colors drive if you choose to take a road trip to any of the eleven Finger Lakes. We particularly like the drive on Route 89 North around Cayuga Lake because it gives you the opportunity to see wildlife, waterfalls, parks, etc.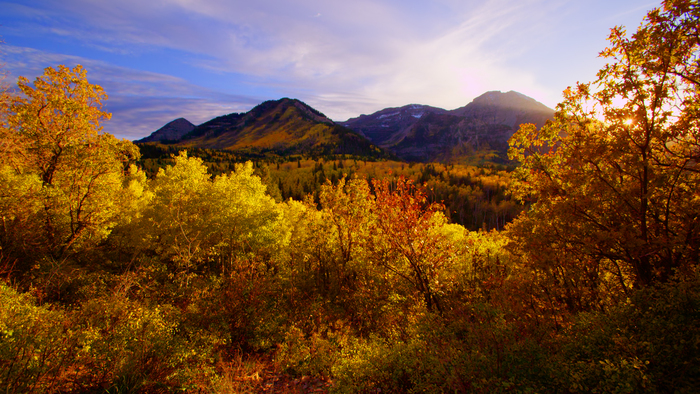 #3. Green Mountain Byway (Vermont)
Next, it is no secret that Vermont is a great destination for fall foliage drives. And one of the best trails is definitely Green Mountain Byway. Interestingly enough, the best thing about it is that you can break it down into numerous short drives.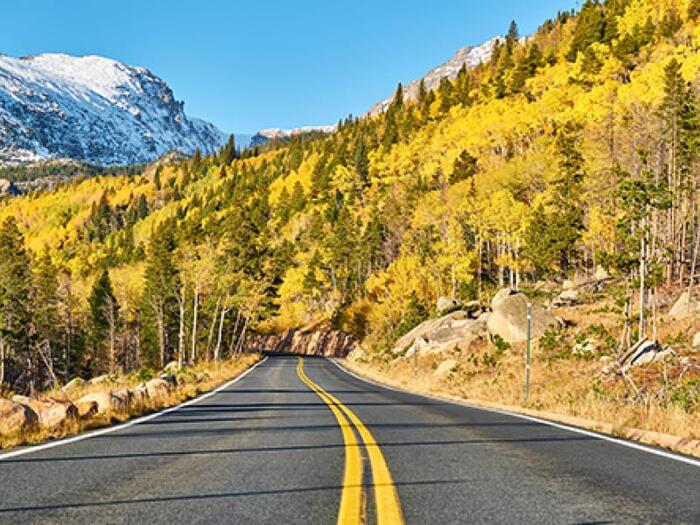 #4. Peak To Peak Scenic Byway (Colorado)
It is certainly true that there is a wide variety of options for a great fall drive in the northeast. Nevertheless, we also recommend that you visit the Rocky Mountain National Park. If you drive the Peak to Peak Scenic Byway, you will be able to immerse yourself in pure golden beauty.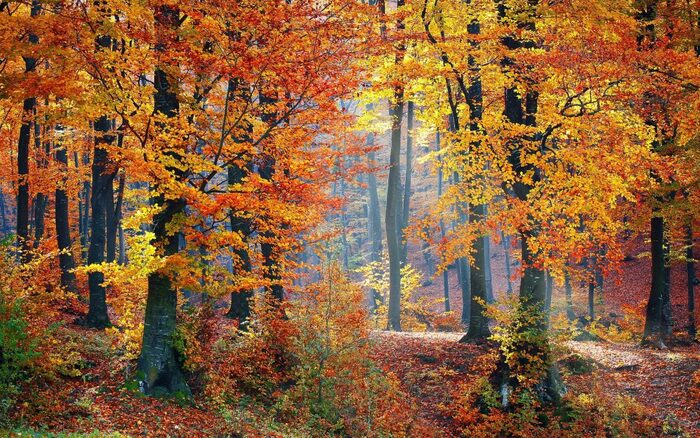 #5. Arkansas Scenic Byway 7 (Arkansas)
No matter what list of fall seasonal color drives in the US you check, Arkansas Scenic Byway 7 will be on it. There are so many types of trees you can see in Ozark National Forest. Besides, you can always visit amazing natural landmarks, such as the Buffalo National River or the Grand Canyon of the Ozarks.
#6. Blackstone River Valley (Rhode Island)
If you aim at enjoying a scenic fall drive this year, then go to the Blackstone River Valley in Rhode Island. It is interesting to know that the Blackstone River enabled America's entry into the Age of Industry. So, you may also consider visiting the Blackstone River Valley National Historical Park.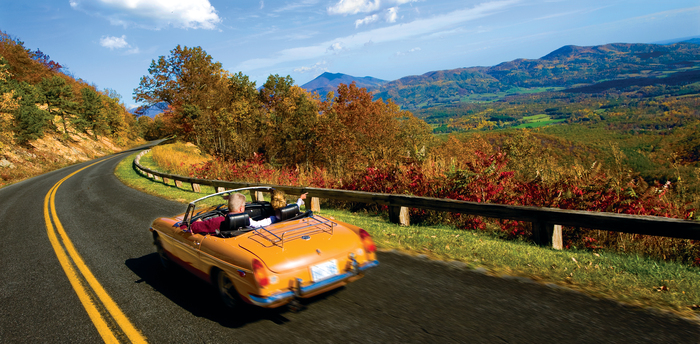 #7. Blue Ridge Parkway (Virginia and North Carolina)
Last, but not least, the Blue Ridge Parkway is another one of America's best seasonal color drives. This 460-mile road winds its way through the Great Smoky Mountains National Park and the Shenandoah National Park. Therefore, you have the chance to see even more diverse farmhouses, picture-perfect fall colors and marvellous overlooks. So, do not miss out on the opportunity to escape from your daily routine and indulge your senses with the beauty of fall.