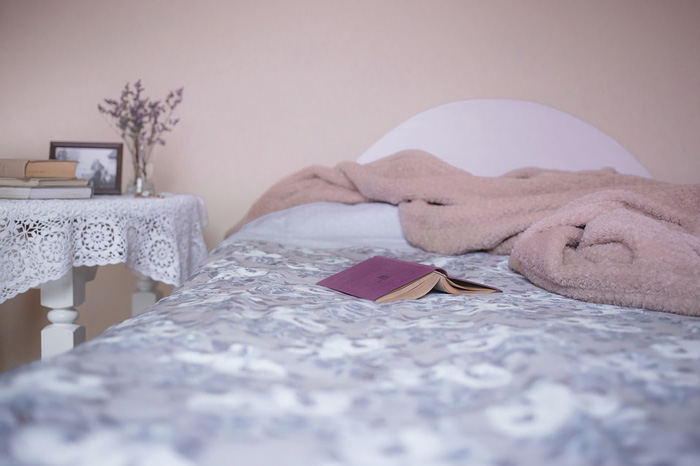 Romantic does not mean too feminine and busy style, in fact it can be very traditional and soothing. Romance at home is all about setting the mood by using soft textiles, filtering the light through suitable curtains, decorating with fragrant floral arrangements and doing everything to tickle your senses in a beautiful way. St. Valentine's Day is approaching, so if you are ready to add a nice touch to your home we have some amazing bedroom ideas for you.
Glam it up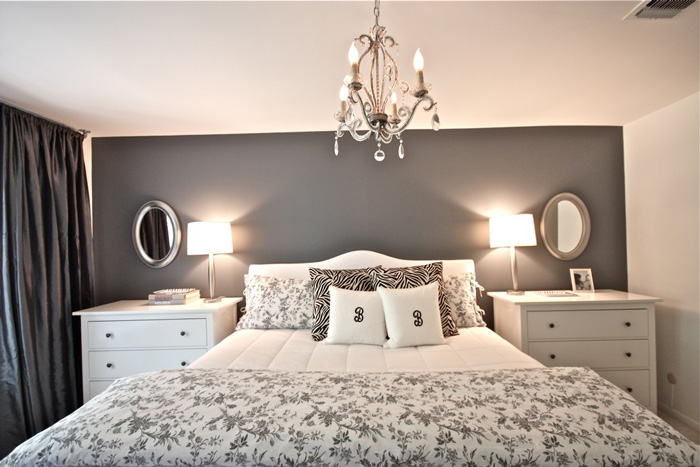 It is not difficult to add glamour to your home décor. Incorporate a dazzling chandelier, add satin or silk tufted headboard, fun accent cushions and elegant bedding and there you have it! These pieces add an inexpensive and easy touch of luxury and glamour to every bedroom. Choose textures that appeal to the senses. Opt for muted colors, silky bedding, vintage and shabby chic furniture.
Sparkle and Shine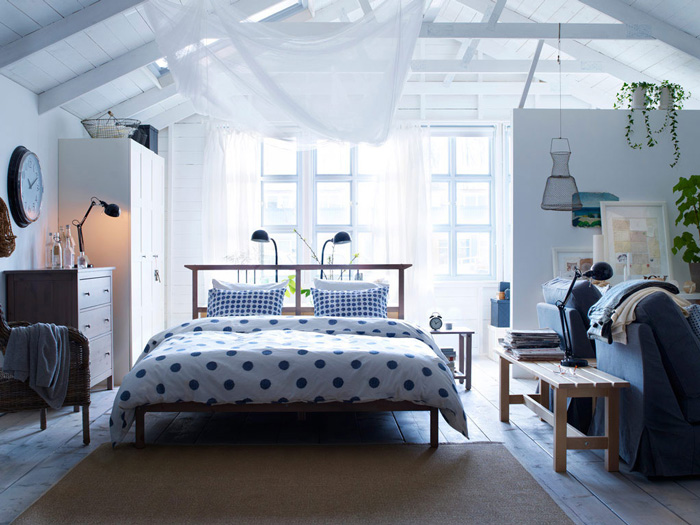 Romantic home décor always looks best when there is some shine and sparkle to it. Typically you can create this effect with mirrors, lamps, crystal chandelier, beautiful picture frames and other accents with gold, silver or brass finish. These pieces stand out beautifully in a room with a neutral color scheme.
Men Like it Too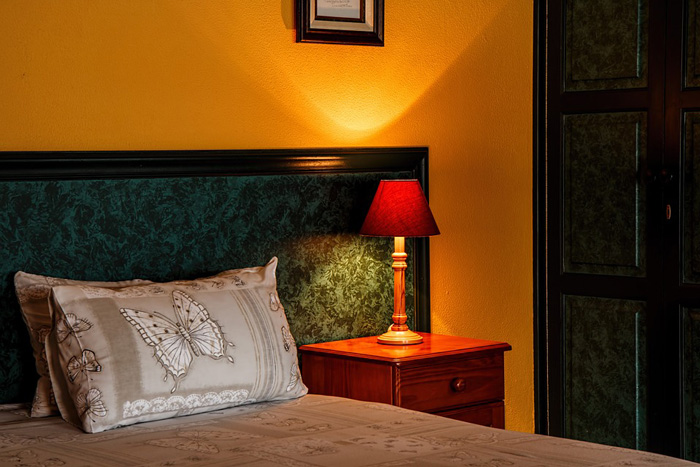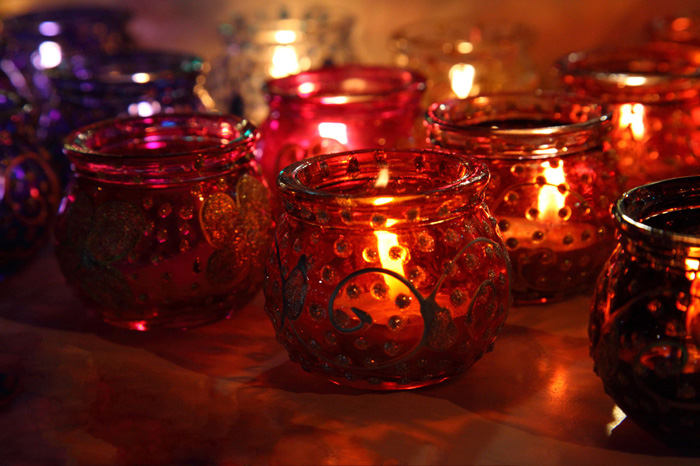 Although the romantic room decoration style is feminine, it does not have to exclude the masculine sensibility. A truly balanced space can be achieved by incorporating sober masculine elements into the design of the room. These may be dark wood, heavy ornate pieces, striped fabric which add a manly statement into the space. A soft and simple color scheme is a great base for it all.
Romantic Color Scheme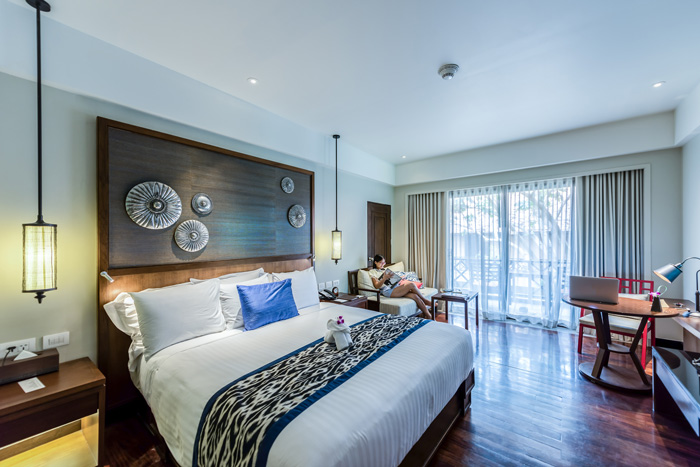 There are two elements which you can always find in a romantic bedroom – muted or pastel hues and floral patterns. You can find these on pillows, bedding, window treatments, walls or rugs. Add a little bit of sparkle with several accent pieces and you will have a beautiful, romantic and harmonious space.
Tempt the Senses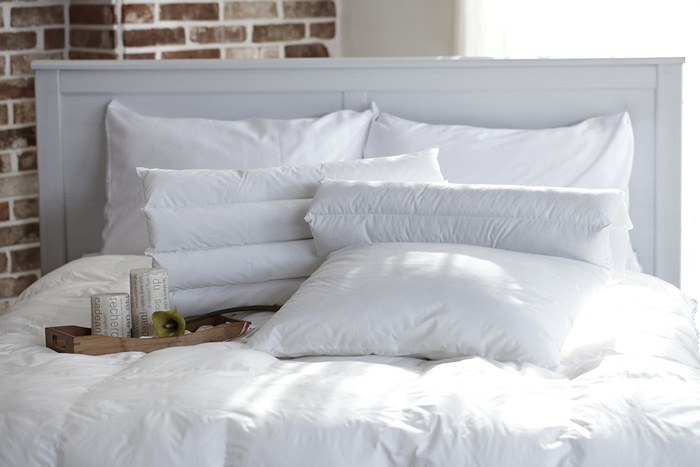 Romance appeals to all our senses. Luxurious fabrics, soothing sounds, sensuous textures, are all part of the romantic atmosphere. Add a glass of good wine and a few scented candles and you will complete the overall romantic mood in the room. Make it feel cozy, snug and relaxed and enjoy it with all your senses.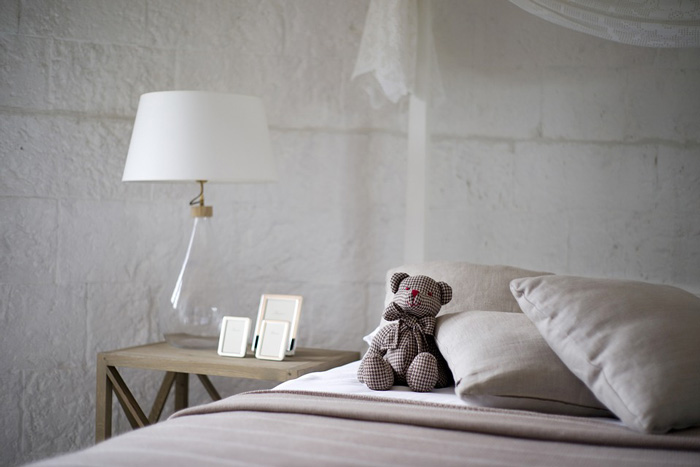 We hope we have inspired you with these home interior design ideas. Prepare your home for one of the most romantic months of the year by spreading the love in it!
by Betty Stefanova