Our team have carefully chosen and collected for you this gorgeous home decor ideas that will turn your patio in a dream place. Now, let's see what are ideas are:
You can balance the strong straight lines with soft curves. In this example, the chairs and the accessories around soften the minimalist appearance of the pergola.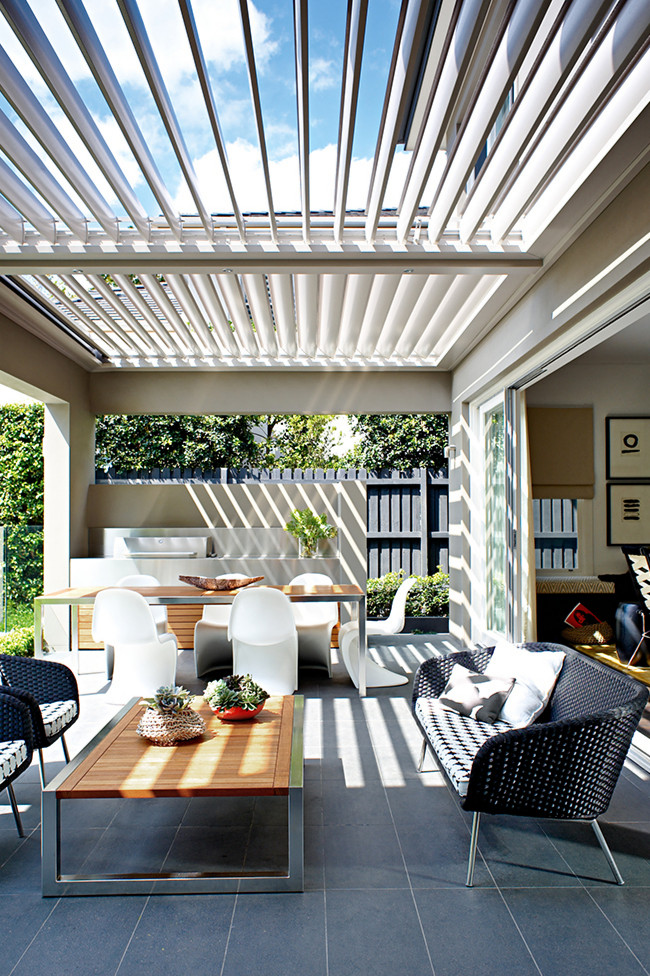 When you want to add some interesting visual elements in your patio, you can take the following idea. Place some handing pots or lights, it is up to you, and the focal point at your place will be immediately taken up at the level of the eyes.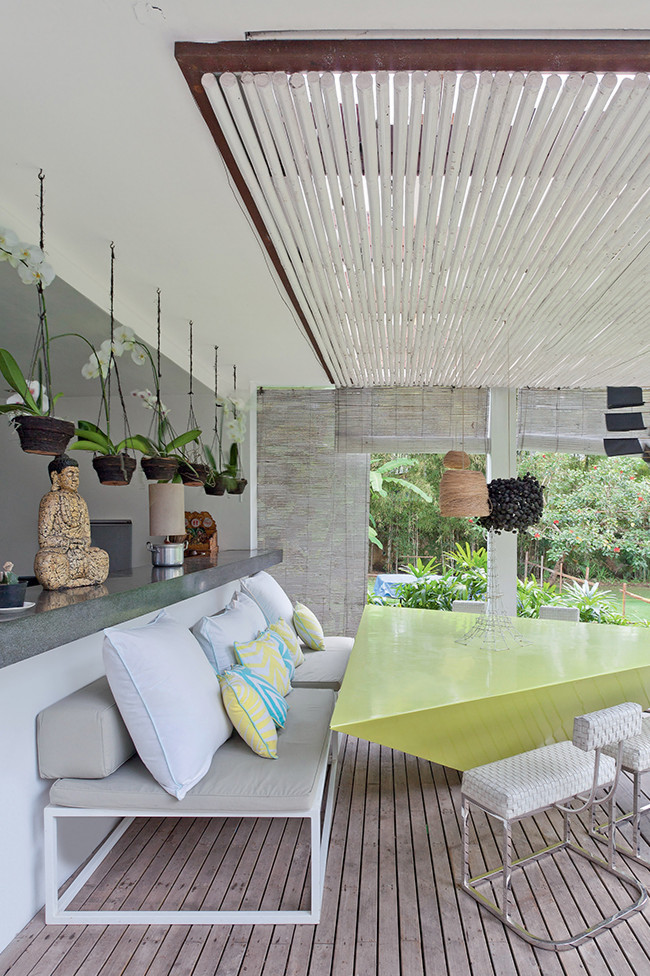 An interesting patio solution, especially when it is not a big one, is to use such kind of small tables, like the yellow one at the example, that can also be easily used as tables. In addition, they can be the colorful accent in your furniture.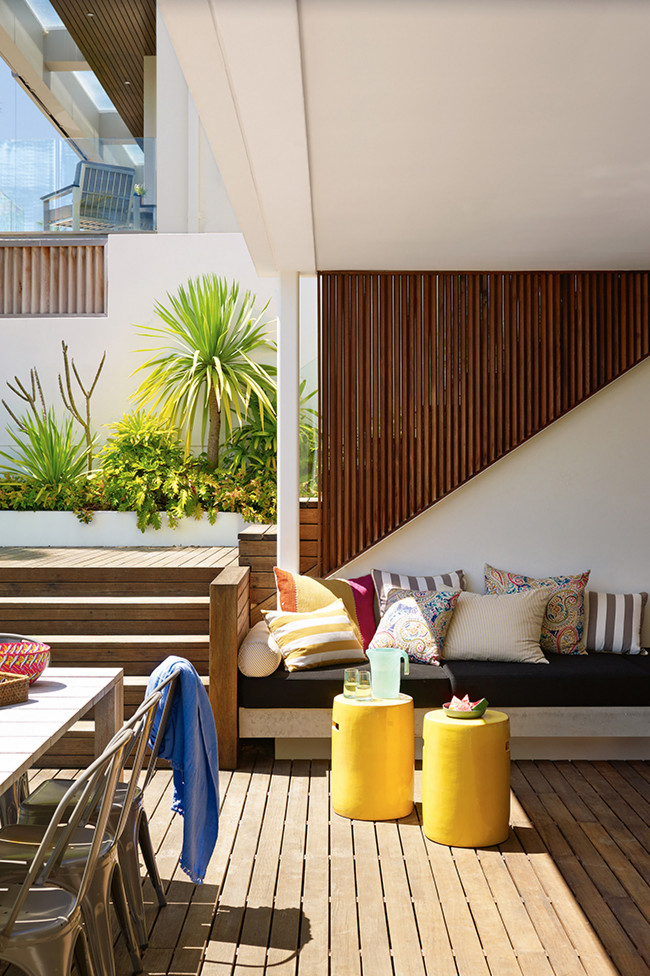 An interesting approach is to style your patio in texture and fabric with images of different destinations. If you have the heart of a traveler and explorer you can show your sincere desires placing cushion like the one from the image.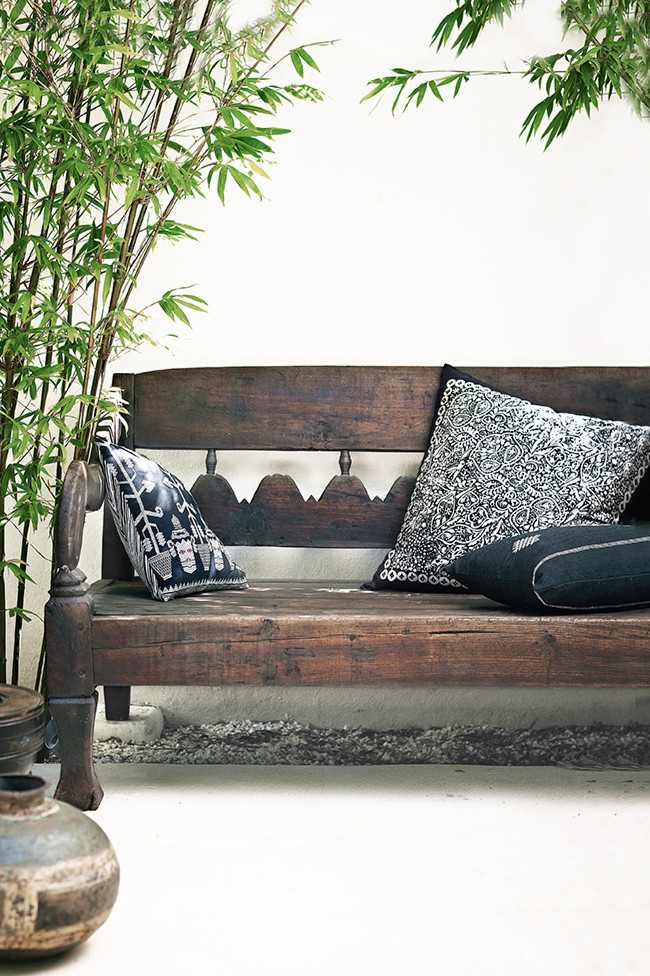 Do you want to make and entertaining area next to your pool? If you are limited by space you can always use your wooden deck as a patio. Place some stylish furniture there and include a mini-bar. Your pleasure is guaranteed!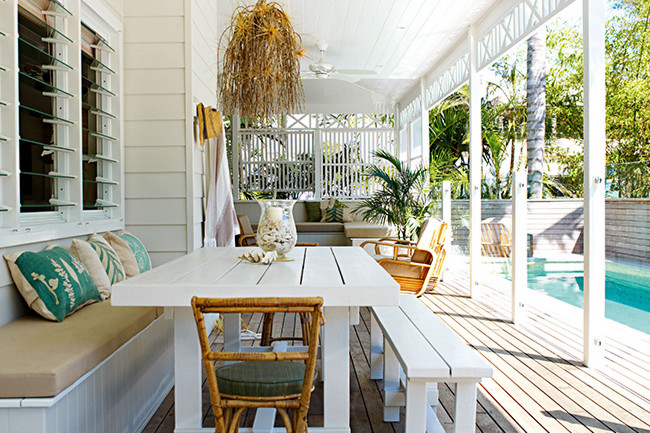 Giant sliding glass doors are unique way to create an atmosphere of spaciousness that can be felt from inside. If you have a patio just outside the house, you will be amazed of how well the glass doors separate the functional areas while keeping the overall design undivided.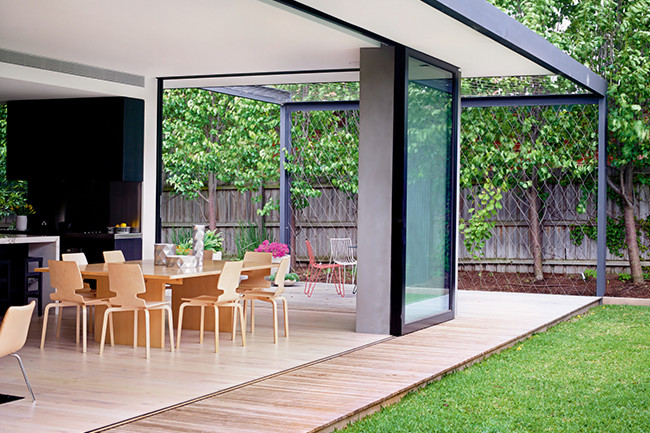 Make your dreams come true! Place a bathtub at your patio and you will simply love to take baths in the air, dreaming in the middle of a scene where natural views surround you from all sides. Just have in mind the privacy.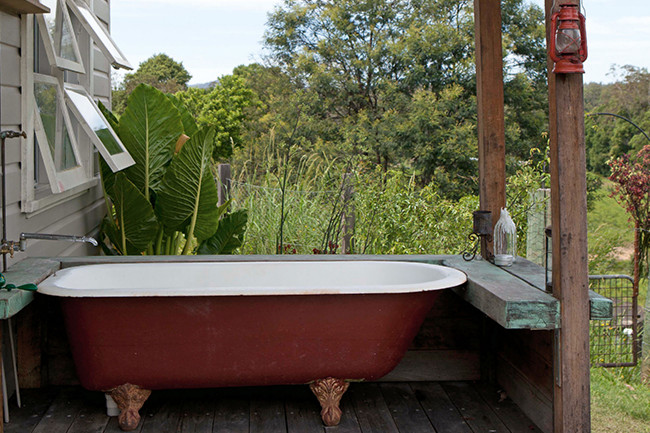 Another great idea is to place the patio next to a kitchen inside that can be easily accesses from the outdoor areas. Keep the style the same as it is in the house inside, but in order to accentuate on certain interesting elements, place some colorful chairs, for example. This will decorate your patio in a cheerful way.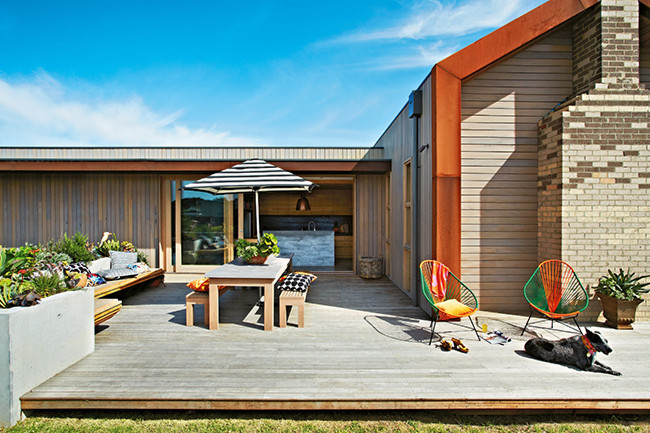 Check HERE for more colorful design ideas.