Whether you are hosting the whole family or just want to add a festive touch to your table, there are beautiful Christmas table centerpiece ideas to try out.
From elegant Christmas table settings to DIY Christmas centrepieces on a budget, there's a holiday table for every taste.
Check out our selection of some of the best looks this season and pick the one that best suits your style.
Rustic Setting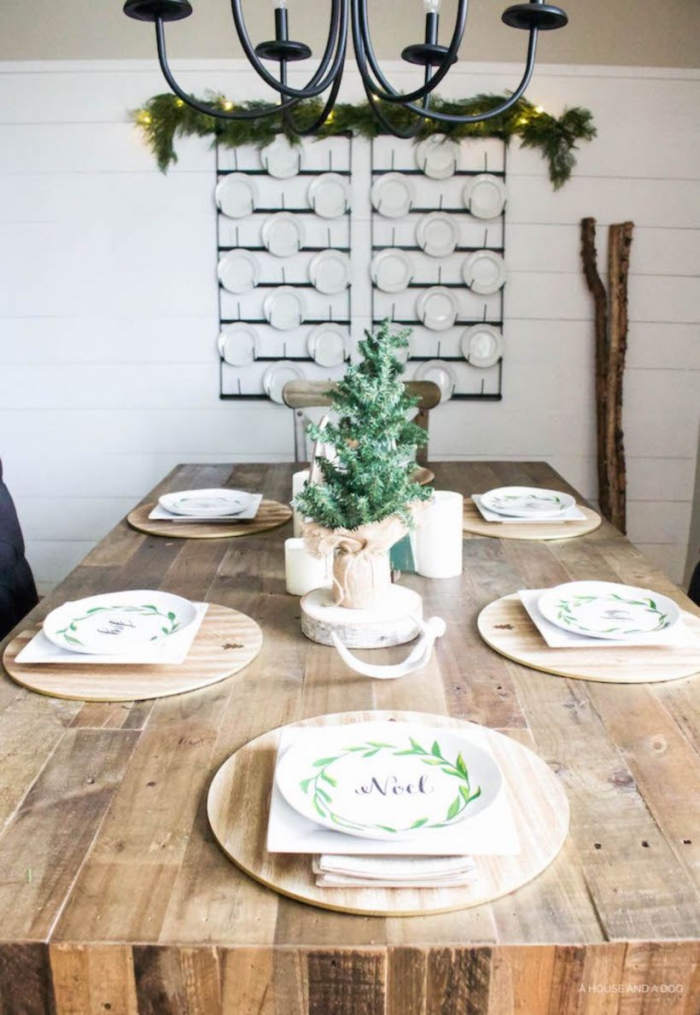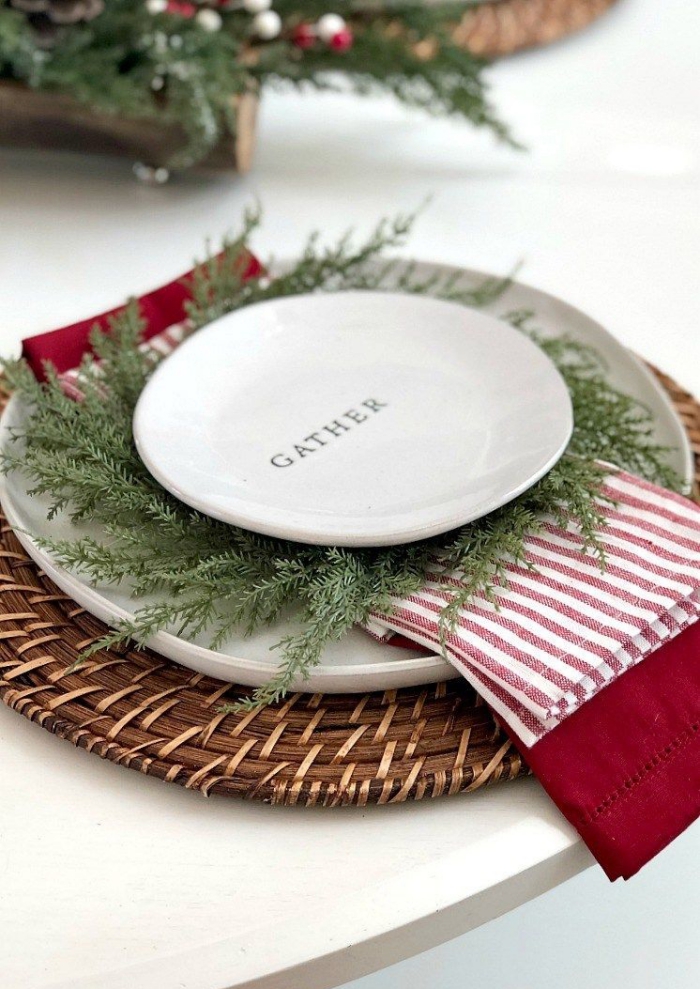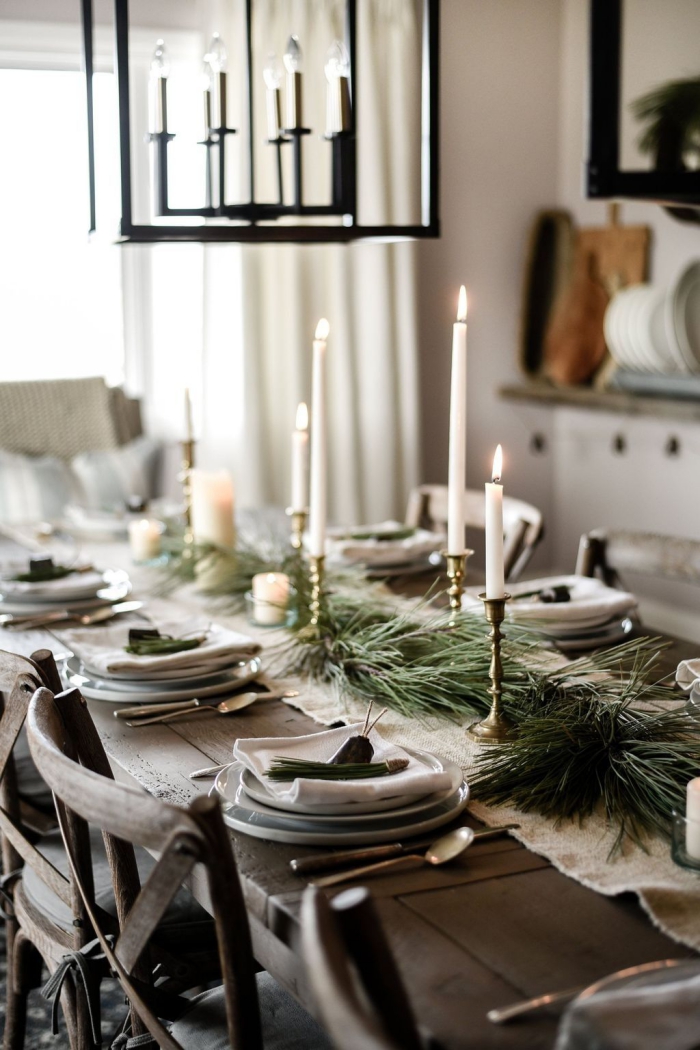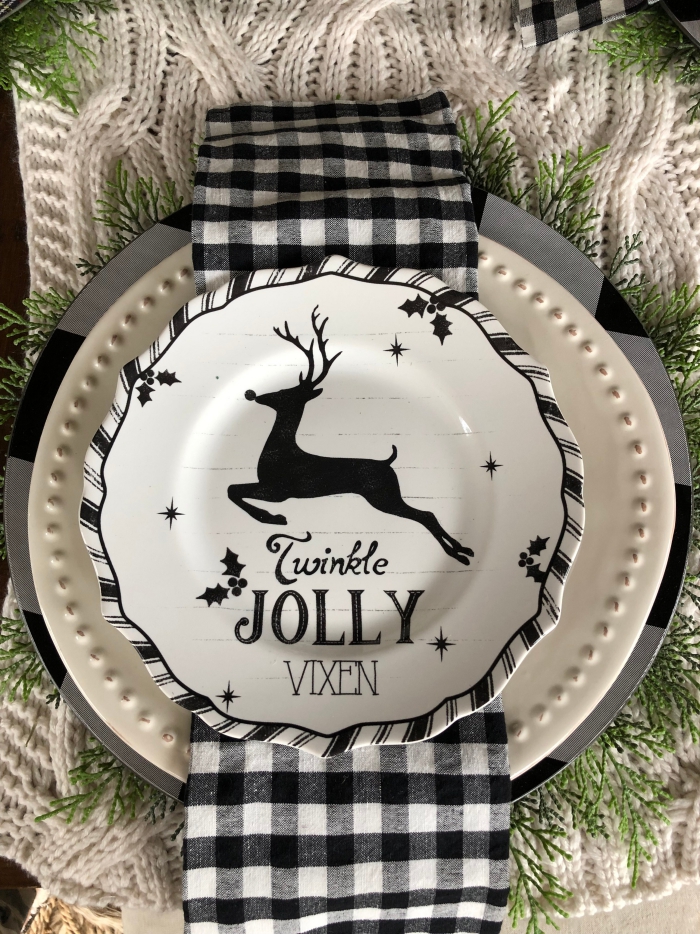 The rustic Christmas table settings have become very popular in the last few years. Whether or not you are setting a formal table this year, the rustic theme is whimsical and charming in its own way. Use a lot of wood – trunks or slices and pair them with linen and greenery to get a festive holiday look you can use for years ahead.
Simple Centerpiece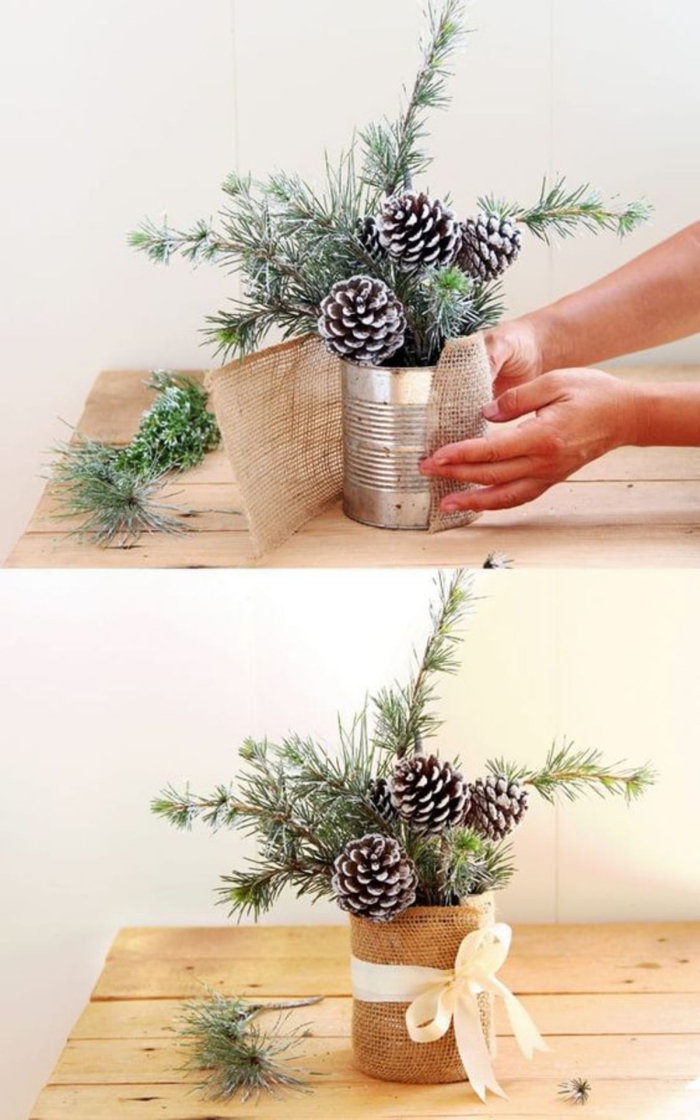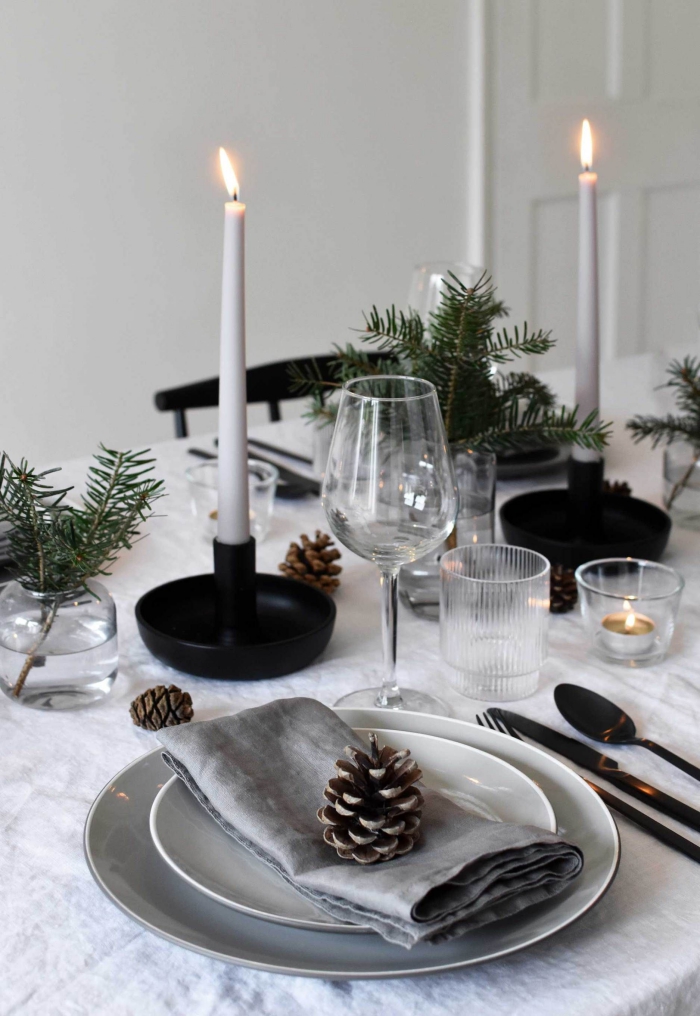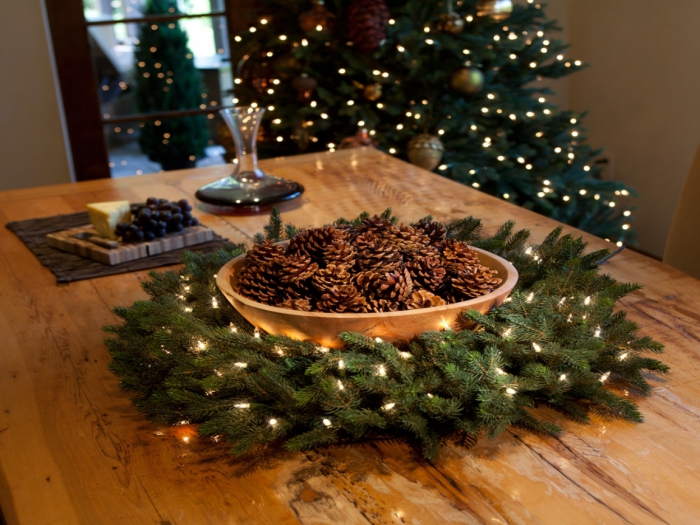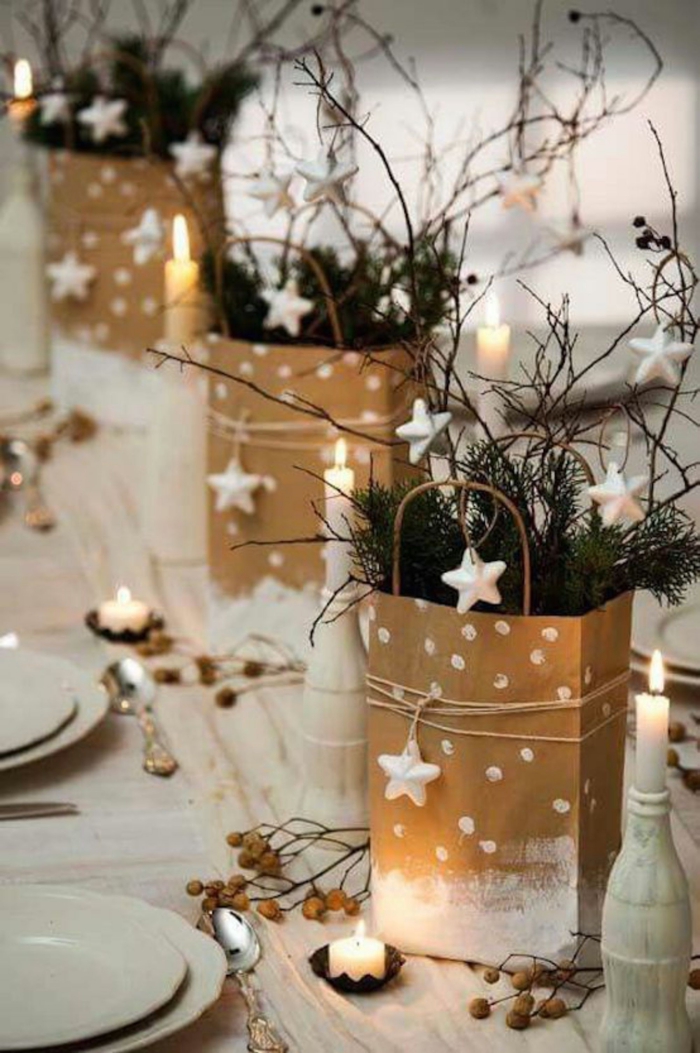 Let's look at some beautiful simple Christmas table settings that you can DIY at home. With only a few items glued together, you can have a wonderful Christmas table centrepiece. Use anything that sparks your imagination – branches, wood boxes, candles, berries, to make a gorgeous DIY Christmas centerpiece on a budget.
Musical Theme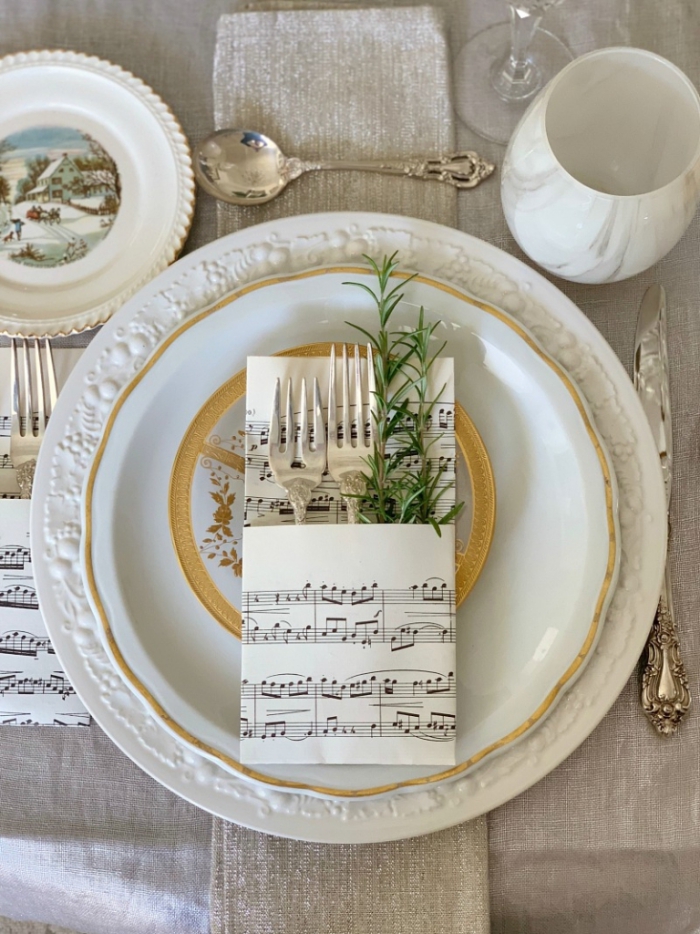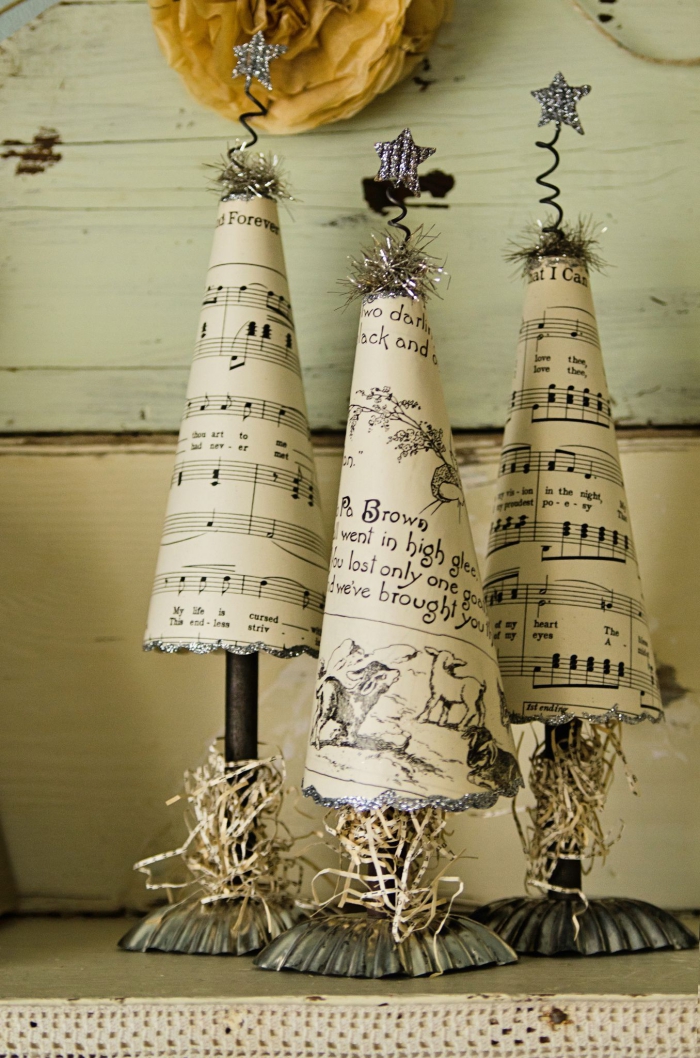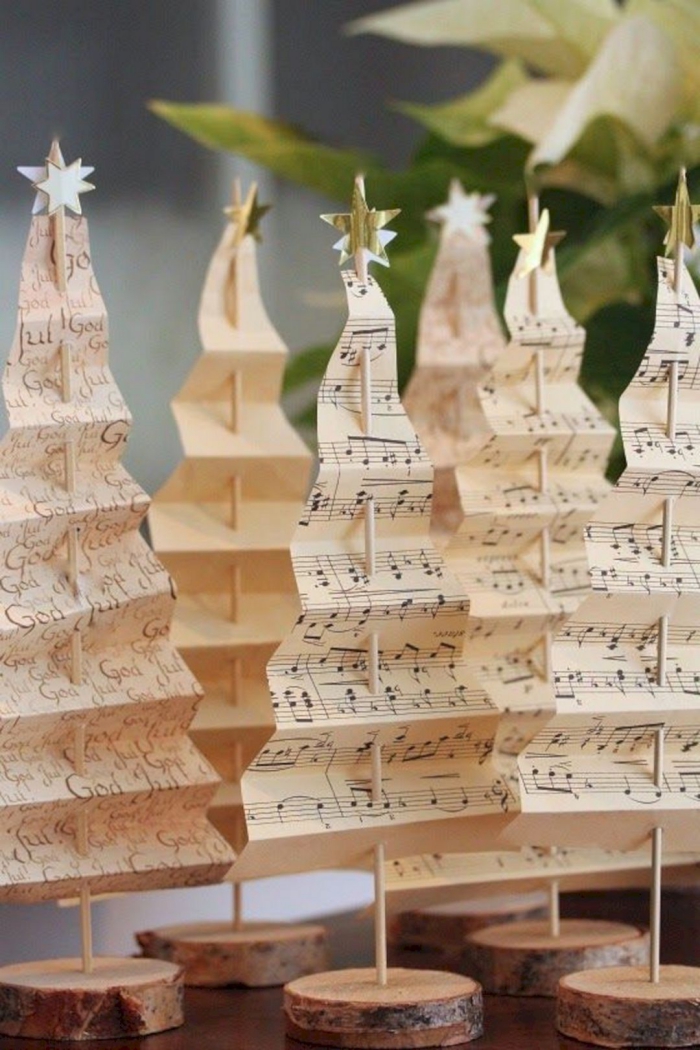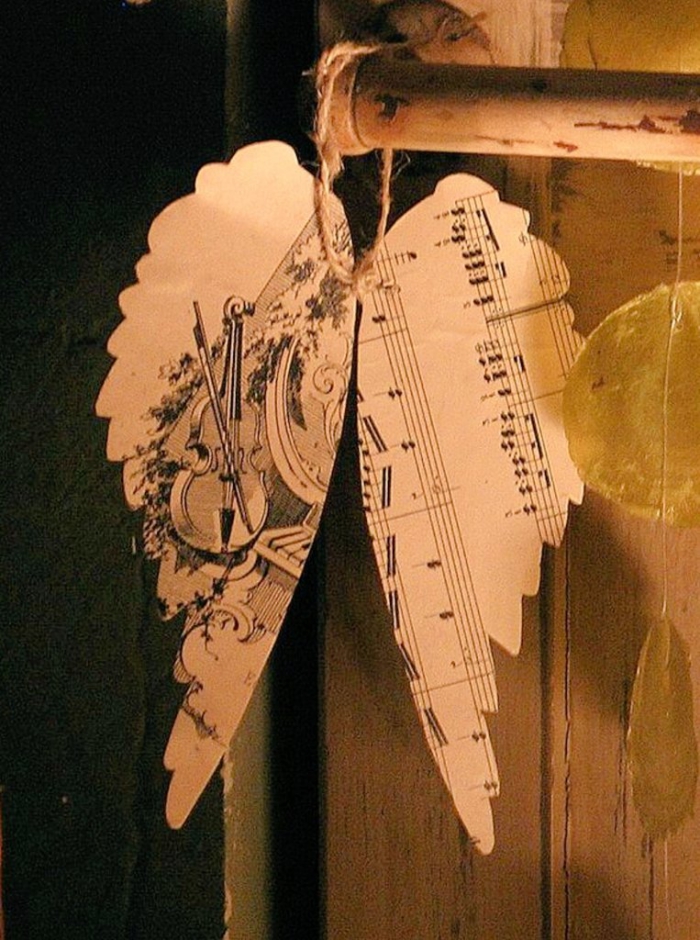 Who doesn't love good music? You can use vintage music sheets to decorate your table. You can use them in so many different ways as cardholders, name-tags or even in the form of beautiful origami. One thing is for sure, the music sheets will make any table setting look classier.
Natural Inspiration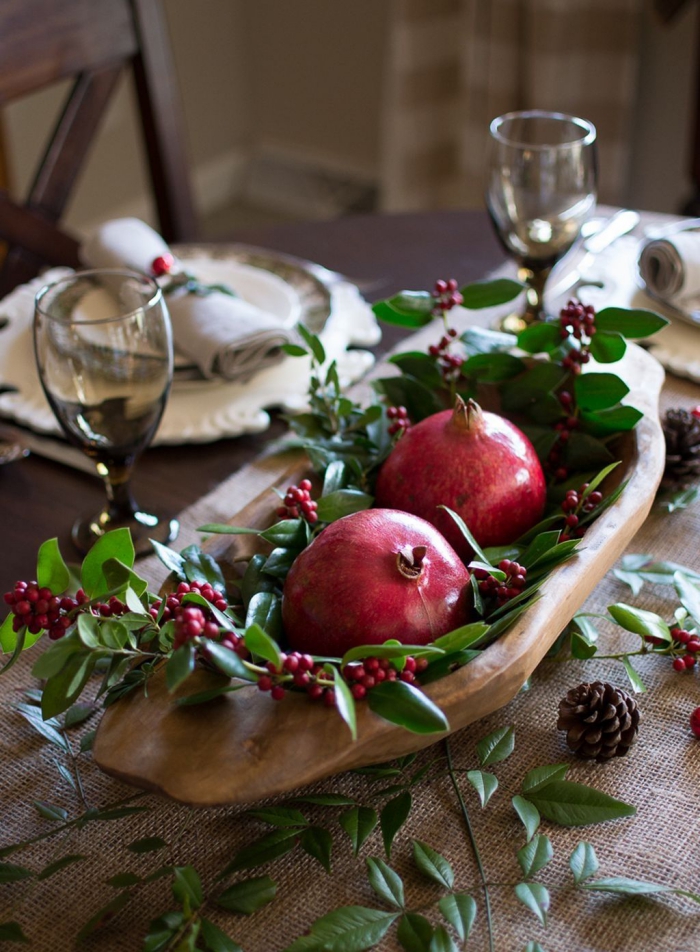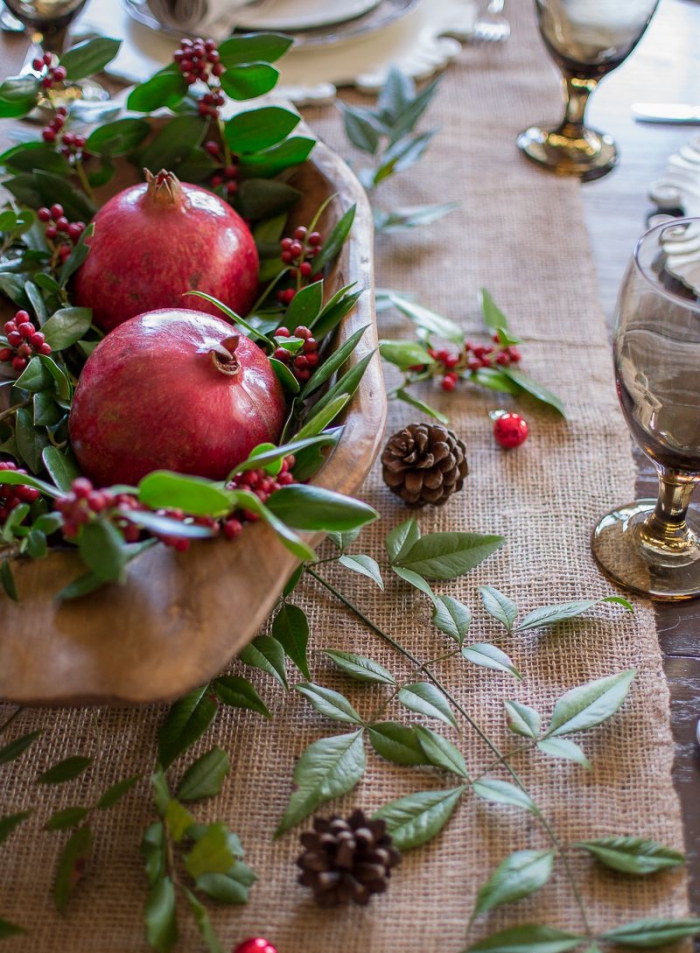 Are you looking for a simple and stylish Christmas dinner centrepiece inspired by Nature? Look no further! Using natural elements in your table décor will create a calming and minimalistic atmosphere which is perfect for the holidays.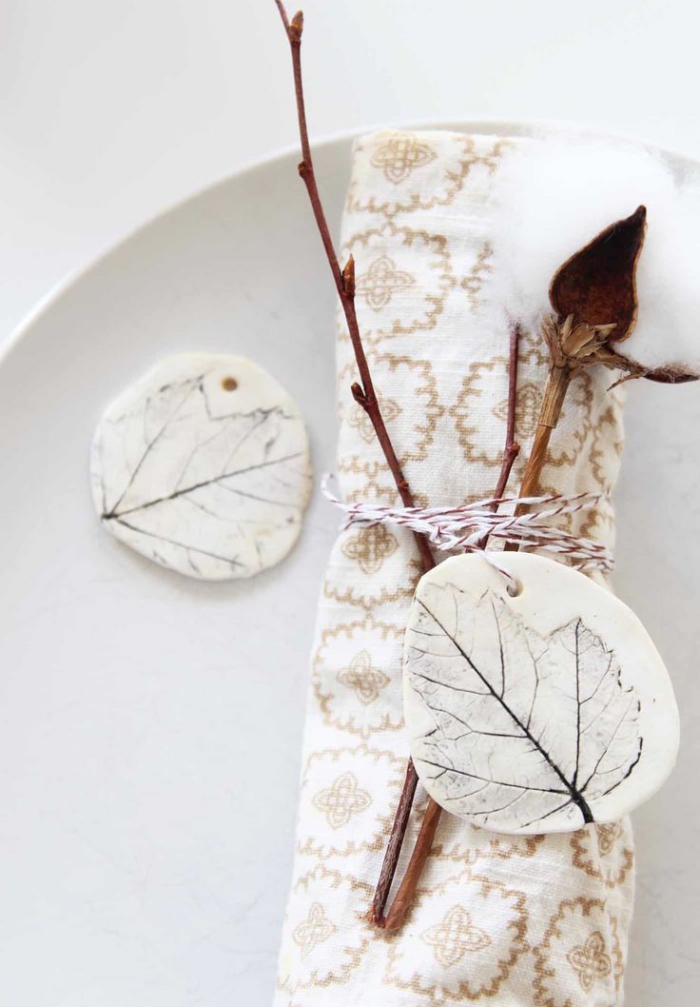 You can use wood or rocks as place name tags, pinecones and anything you find in Nature. If you want to glam things up use spray or metallic marker and write the name of your guests on stone or pieces of wood.
Floral Surprise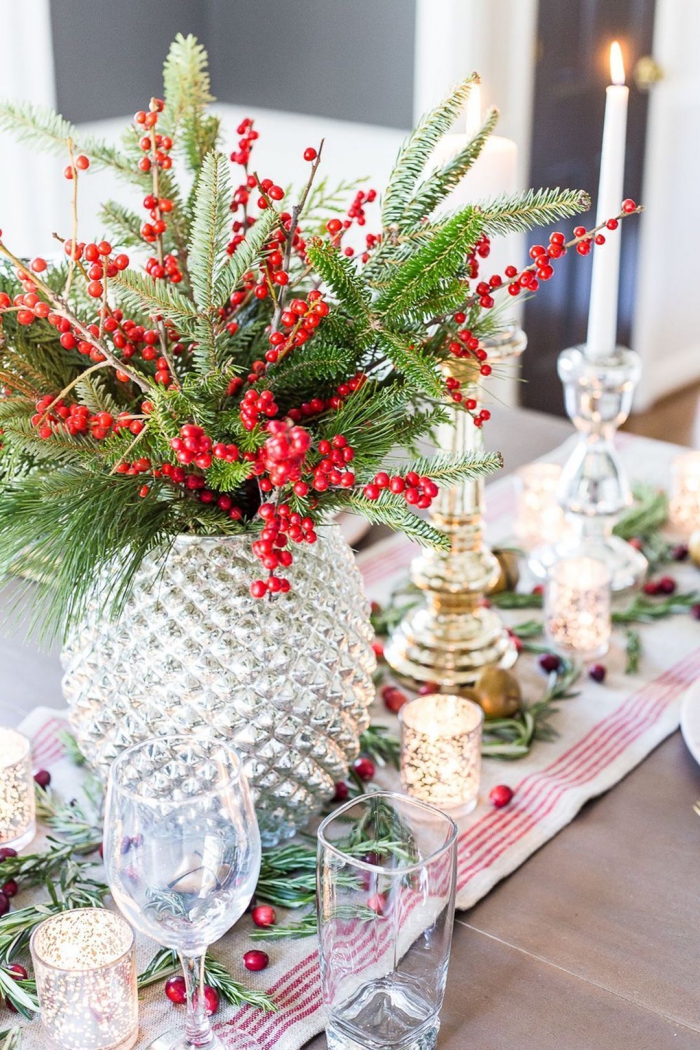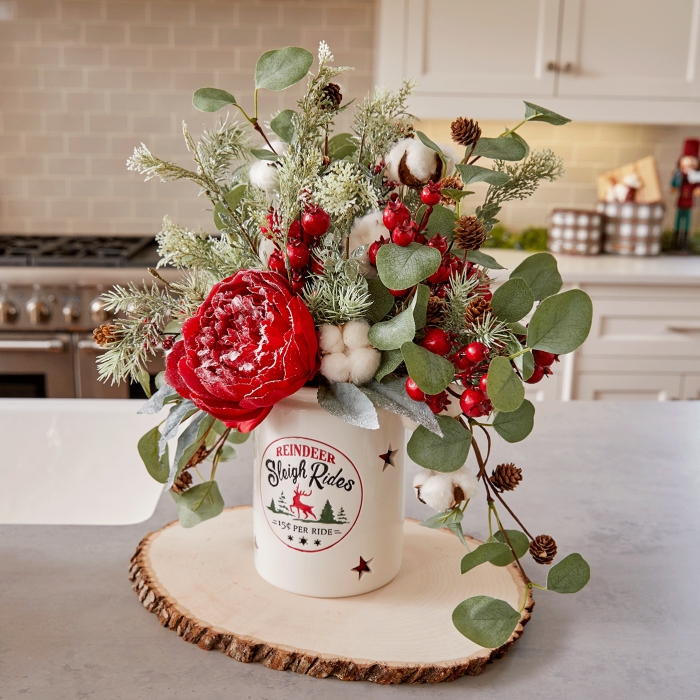 Nobody would expect a floral look for Christmas and that's exactly why this idea is such a great surprise. Pick a color scheme and flowers that fit in it. For example, pink and white flowers look gorgeous in combination with gold and some Christmas ornaments. Pick some vintage pieces from a flea market to finish the look and make your floral arrangement more retro.
Spice Things Up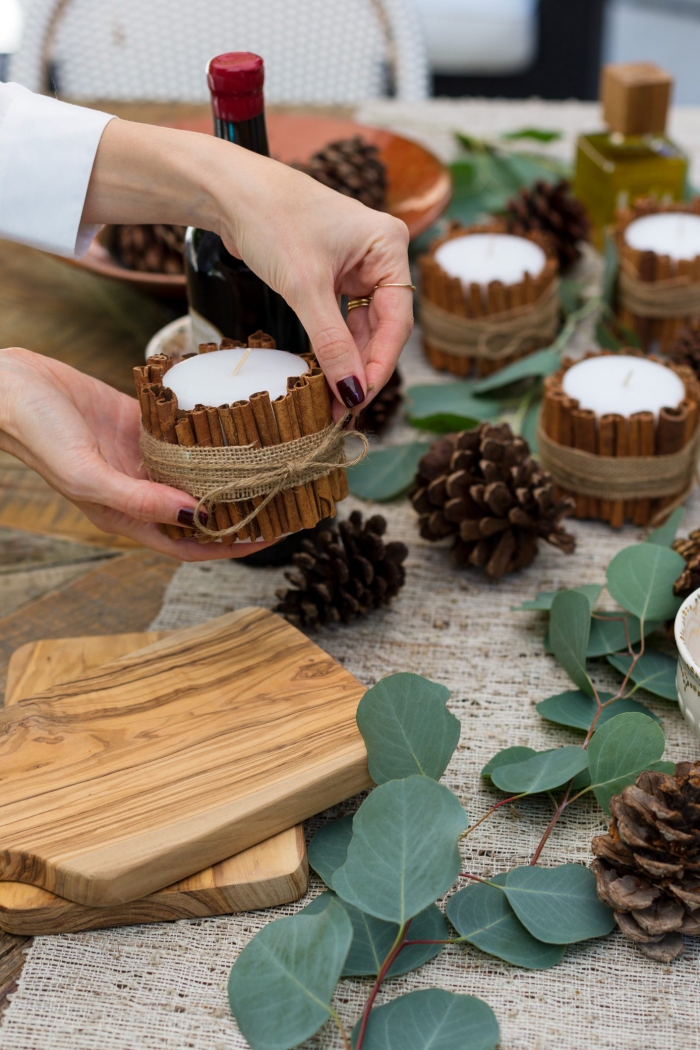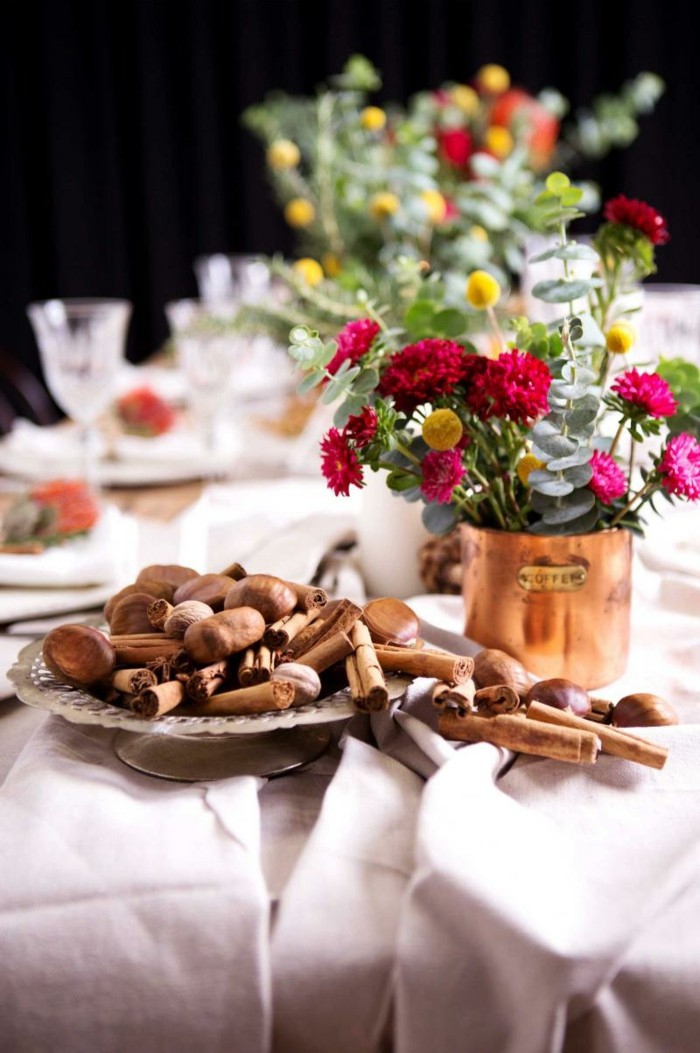 There is just something about cinnamon that screams Christmas! Its wonderful smell can make you feel warm and festive. You can use cinnamon sticks tied with ribbon or lace to decorate your table and give it that Christmas vibe. You can even use it to decorate the hot drinks and cocktails you serve after the holiday dinner.
We hope this list has given you ideas on how to create your own Christmas dinner centerpiece. No matter if you are decorating a formal table or inviting some friends over and want something more casual, here you will find the perfect decoration for any occasion.