Summer is here, so it's time to soak up the sun with your kiddos! The possibilities are limitless, so where should you start?
Remember that your little ones probably don't have the stamina for long and lengthy excursions in hot weather (at least not without a cozy place to enjoy shade and water), and they also might not enjoy those summer activities that you've been dreaming of all spring. Your wine tasting adventure might have to wait until the kids are preoccupied—ah, the sacrifices we make for our children. But here are 5 great ways to celebrate the summer with your kids, and ensure both you and your children will have a blast.
1.      Sign them up for Swim Lessons
If your children haven't been taught how to swim, summer is the best time for them to learn. What kid doesn't want to leap into the pool on a hot summer day? Well, probably those kids that don't know how to swim… but that's why you're going to sign them up for swim lessons.
Swim lessons might cost you a tad bit of money, but they're incredibly important. If your child ever accidentally falls into a pool, a lake, a river, or off a boat and into the ocean, it's important that they know how to swim so they can paddle themselves to safety. Signing your kids up for swim lessons is an important way to keep them safe all their adult lives. And they'll have fun doing it, too. Plus, you might get a couple extra hours of adult time while your kids are at the rec center (but our guess is that you'll want to take pictures of them splashing around for the first time).
2.      Hit the Beach for the Fourth of July
Once your kids learn how to swim, it's time to take them to the beach! Try and get out there for the Fourth of July and throw a fun beach barbecue (or bonfire). Be sure to bring plenty of fun foods that you and your kids can snack on, like hot dogs, hamburgers, and potato chips. Be sure to wear patriotic clothing and beach attire if you're celebrating the Fourth!
While you're at the beach, remember to apply sunscreen to your children frequently and be sure to keep an eye on them to make sure they're not drowning or being carried away by the current. If you have very young kids, accompany them to the water and have fun splashing around with them!
3.      Go on a Road Trip
Throw your bags in the trunk of the car and take the family on a fun summer road trip. It doesn't really matter where you go. All that matters is that you have fun getting there. Bring great music to sing along to in the car, and have snacks available that your kids can munch on (don't forget the napkins).
Kids sometimes (all the time) get bored on road trips, so be sure to have some games on hand for them to play with. Load your tablet with games the kids can play, and bring plenty of small toys they can enjoy during the car ride.
4.      Take a Weekend Staycation
If you don't have the time or money for a road trip, take a family staycation in town. If there's a cool neighborhood that you've always wanted to stay in, rent a hotel there for the weekend. If your budget is higher, you can rent rooms at a larger, fancier resort in your city. Try and pick a lodging that has a pool for the kids and buffet-style dining for them to enjoy. You'll love a staycation because you'll be able to slip away from your home, but you won't have to deal with all the stress of travelling longer-distance.
5.      Do Fun Stuff at Home
You love the outdoors until you get badly sunburnt. If it's too hot to go outside, stay inside and do fun things with your kids! You can:
Watch movies
Build forts out of chairs and blankets
Bake
Get costumes and throw a fashion show for your kids (make sure you set up some kind of stage)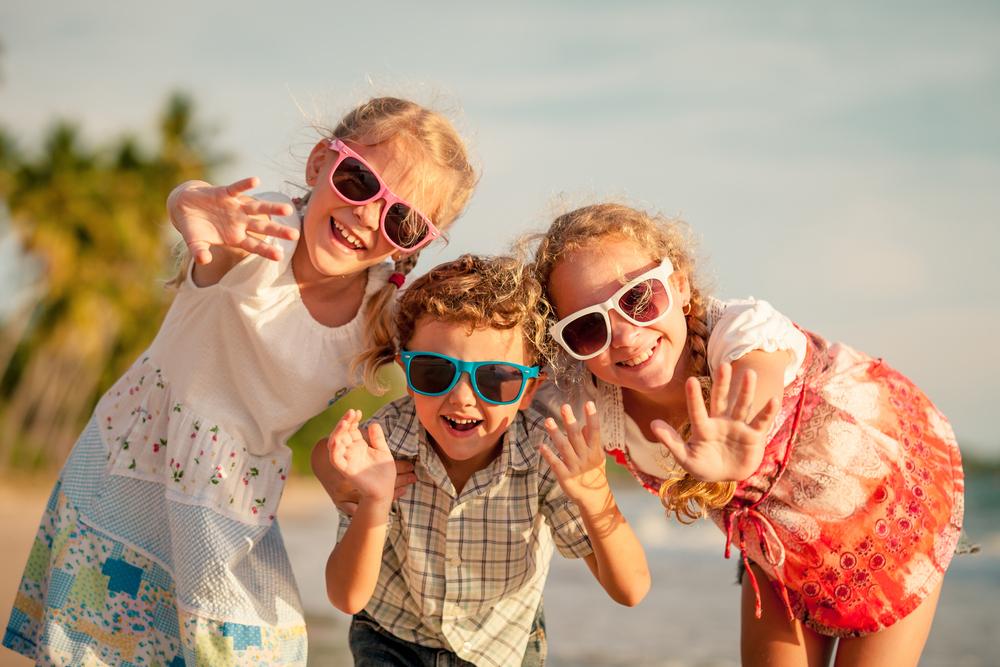 So long as you're having a great time with your children and making sweet memories, you're sure to have a summer that you'll never forget.