Halloween 2021 is just around the corner. So, it is time to invite the joy of the holiday. Here are 5 exciting paper only Halloween décor ideas that will help you turn your home into a spooky and enchanting space.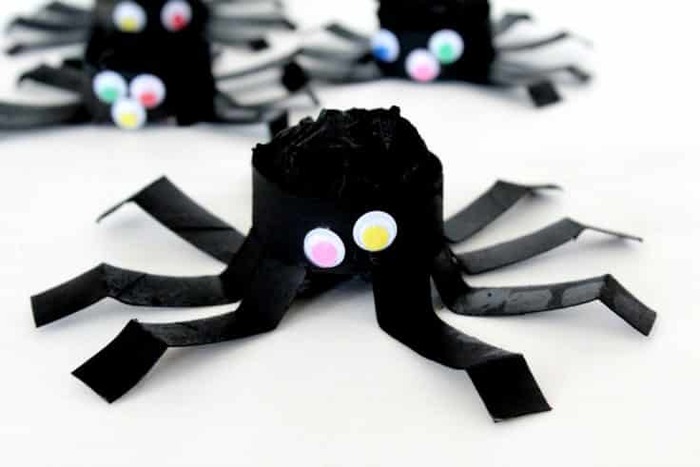 Paper Only Halloween Décor Idea #1. Bouncing Paper Spiders
If you are looking for cheap Halloween decorations you can make with your kids, then paper spiders are right for you. You only need black construction paper, a paper cut, a circle punch, some white Cardstock, a marker, a glue stick, some extra paper, as well as googly eyes.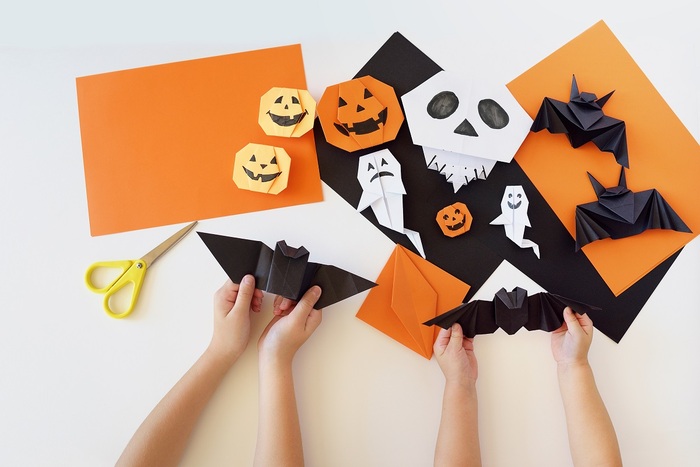 First, use black construction paper to make the circle spider bodies, as well as to cut and attach legs. Next, you can turn your spiders into bouncing spiders by making a 'spring'. To do so, glue together white strips of paper so that you create an L shape. The next step includes folding the strips over themselves.
Last, but not least, bring your spiders to life by attaching the googly eyes.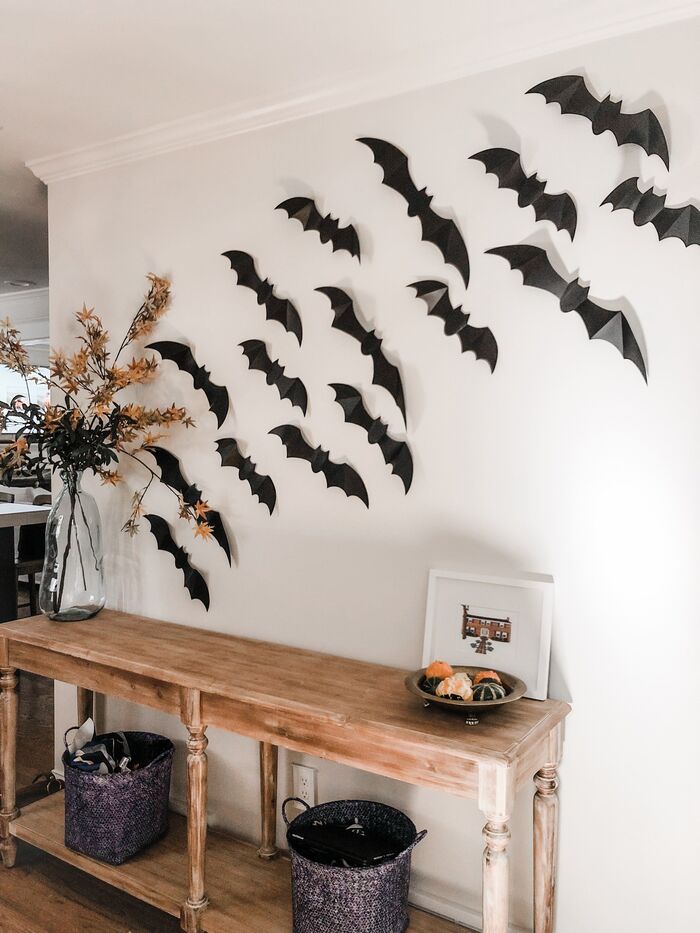 Paper Only Halloween Décor Idea #2. Bats on The Wall
Another great Halloween home décor idea is all about paper bats. Here is all you need if you want to say YES to this project.
First, choose a bat template. Second, you will also need a cutting machine. If you are about to cut by hand, then get some light black construction paper. Last, but not least, do not forget to buy as many glue dots as you need.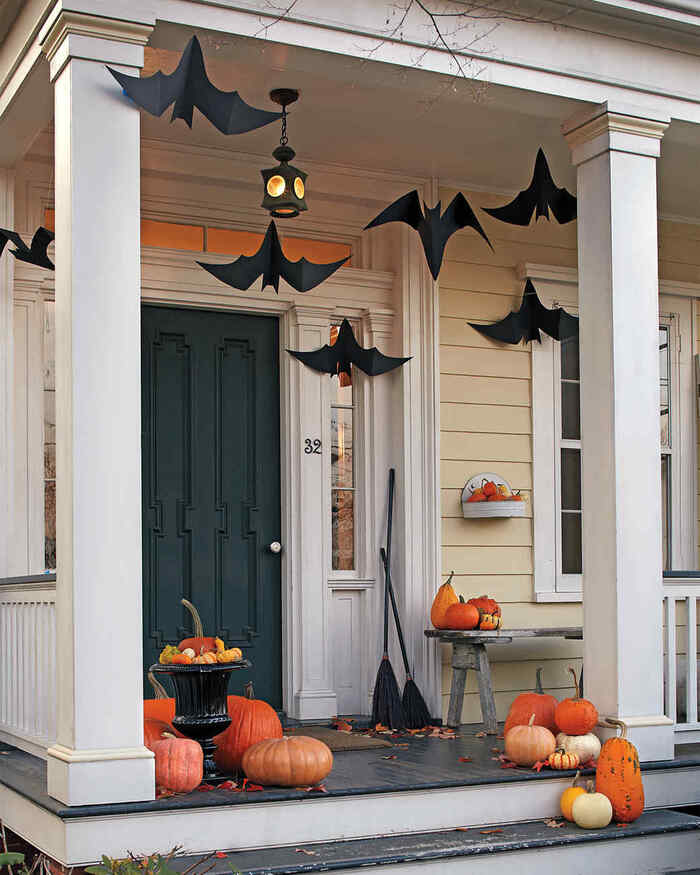 Once you have printed and cut the bats, use a bone folder so that you can fold the Halloween bats down the centre. Then, the last step is to add a glue dot to the middle of each bat.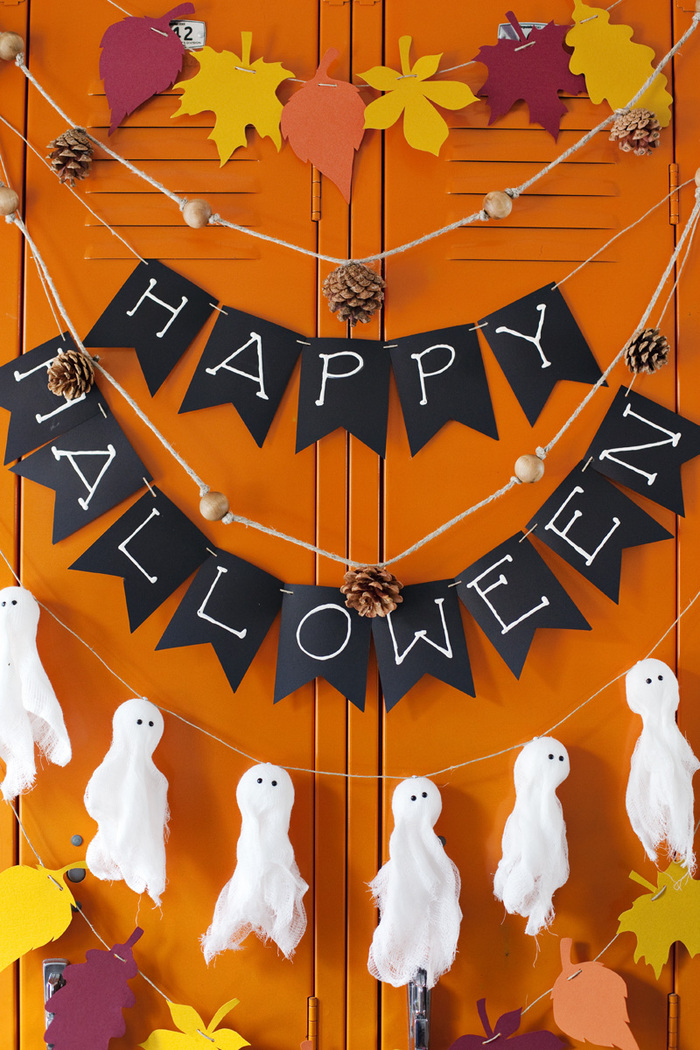 Paper Only Halloween Décor Idea #3. Halloween Garland
Garlands are some of the most popular DIY Halloween decorations. There are fabric garlands, as well as garlands made of balloons, dry leaves, etc. Nevertheless, we particularly like paper garlands because they are easy to make and maintain. And there are plenty of elements you can play with: spider webs, witch's hats, pumpkins, etc.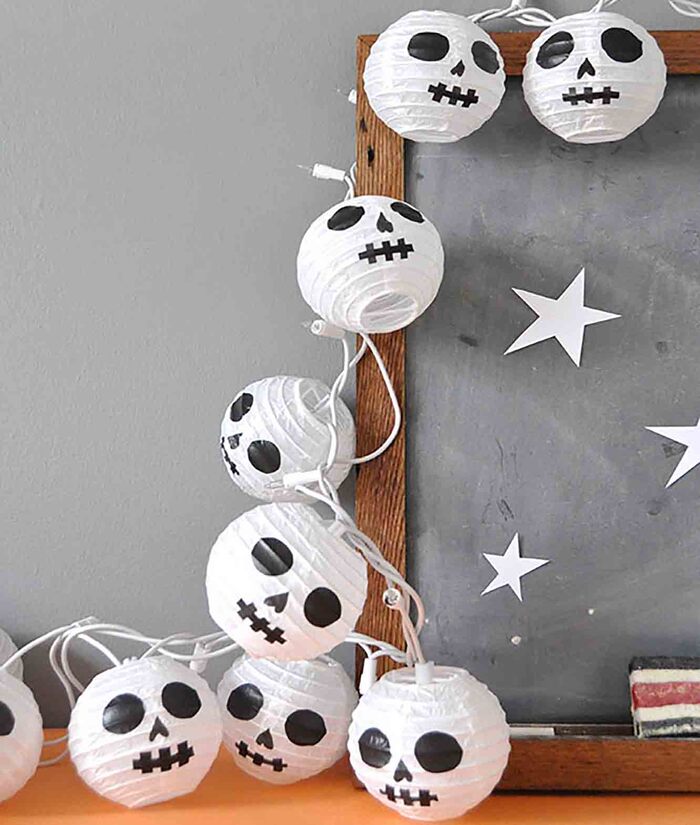 Paper Only Halloween Décor Idea #4. Paper Lanterns
Jack-o-lanterns are certainly one of the best Halloween decorations. Nevertheless, you do not always need to carve a pumpkin in order to add this type of décor to your room. Paper lanterns can be a more practical alternative when you lack time and space. Besides, you can make lanterns that look like a haunted forest, a ghost, a vampire, etc.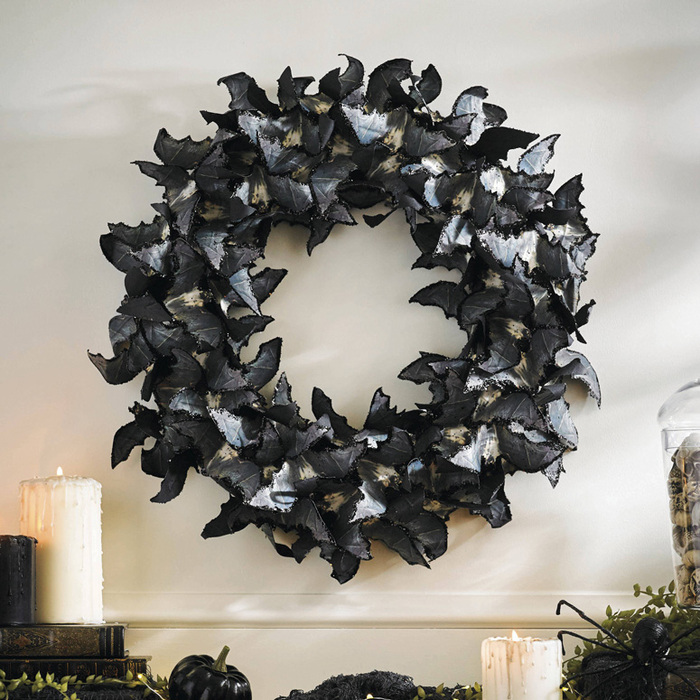 Paper Only Halloween Décor Idea #5. Paper Wreath
Our last paper only Halloween décor idea includes making your own fall wreath. First, use a cardboard box to cut out a circular wreath. Next, get some Halloween paper chain strips and glue them onto the cupboard base. When you cover your wreath completely, you will know that you are done.