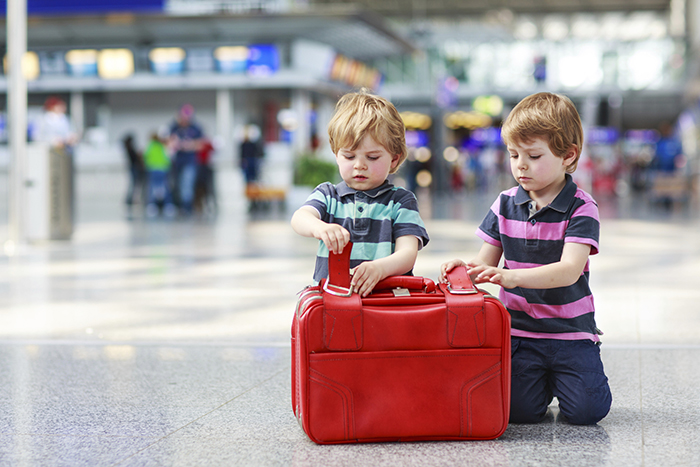 Traveling with kids can be quite overwhelming, no matter if it's your first strip with your new baby, or your third with your third child. From what to pack to where to stay, everything is tricky and carries potential worries.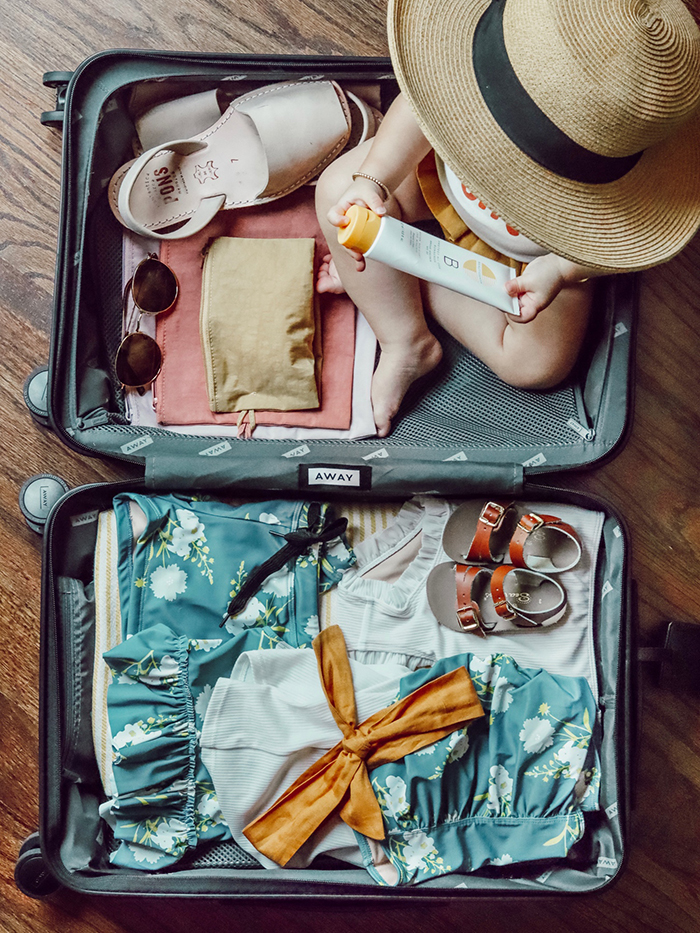 However, there are some things you can do to prepare better in advance. This will save you from going insane. Some of the tips above are for babies, some for young travelers and others only for you.
1. Don't overpack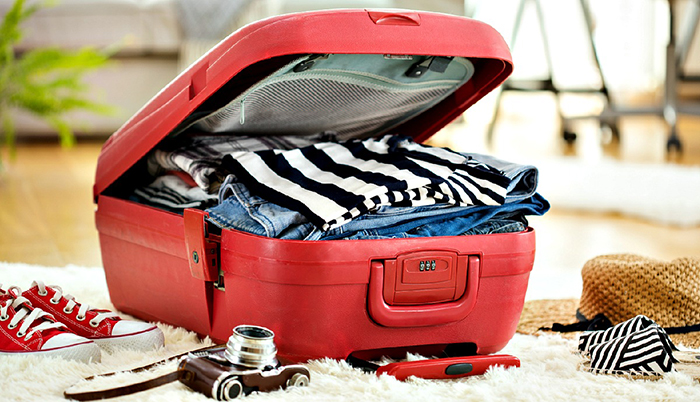 When packing, remember that you can buy anything you need when you arrive. It might not be the same brand, or product you are used to, but you will manage. If you are using eco-diapers, it's a good idea to do a test run with a conventional brand before you leave to see if there is any reaction.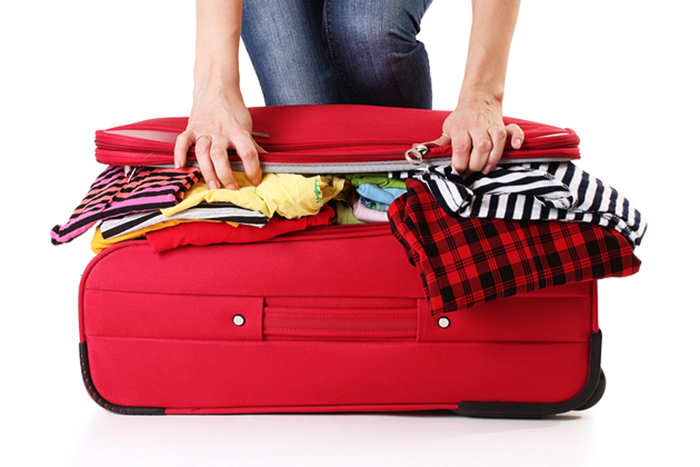 Sometimes eco-diapers are not that easy to find at some destinations.
2. Book wisely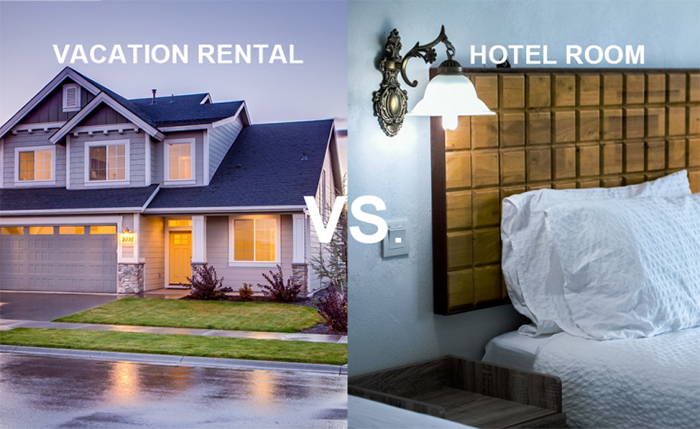 Vacation rental or a hotel? If your child has a special diet, maybe it's a good idea to prepare the food yourself and not take advantage of the perks a hotel would offer. It is a personal choice, but it is worth planning ahead. If you go for a hotel that you love and have visited before as a couple, think about it twice. With kids everything is different and you need to consider the size of the room, is there space for the stroller etc.
3. Plan the flights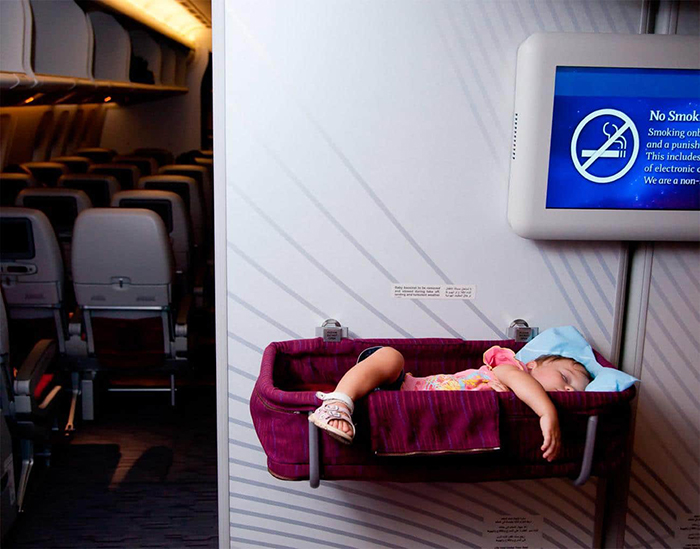 One of the best tips for flying with a baby is to choose an evening flight. Try to plan your flight around bedtime. It can be more expensive, but a sleeping child on a plane is a blessing. If you need to transfer on another flight, leave a good amount of time between them, the last thing you want is to have to rush through an unknown airport. Take time to stretch, go to the bathroom, eat, play and get ready for the next flight.
4. Check-in online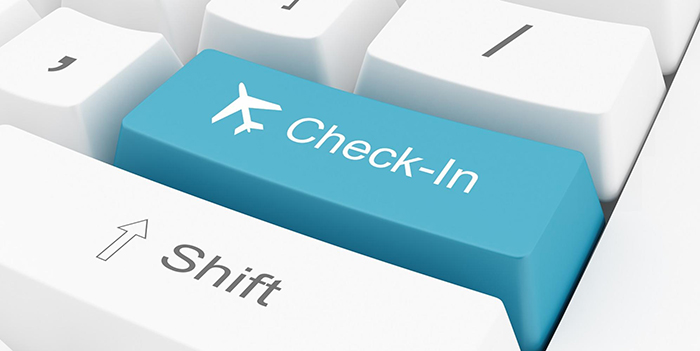 The best way to minimize time spent waiting in line at the airport is to check-in online. All you need to do then is to drop your bag and go through security.
5. Pick a spot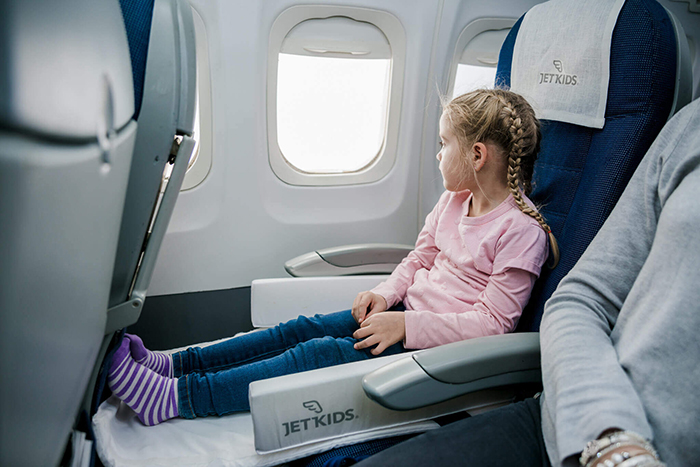 It is important to check with the airline beforehand about the model of the plane and take a moment to think about what seat is best for you. Sitting at the very end of the aircraft is a good idea, because it means you will disturb fewer people and the bathroom will be more accessible. However, the back of the plane can be quite noisy. The middle of the plane means more leg room, but no storage under seat in front of you. Sitting at the front is similar to the back, but the kitchen is usually busier there. Depending on the age of the child you must choose between aisle or window. Does it need more space to move easily or it's better to be tucked away.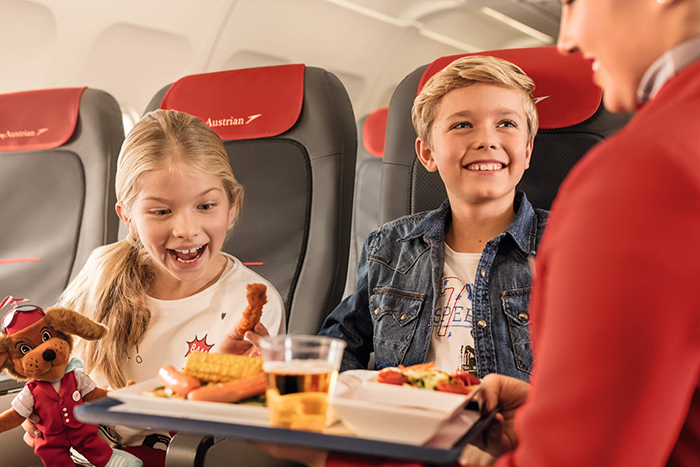 Last but not least – Just Do it! The idea of kids in the plane might be overwhelming, but the most important thing to remember is: this too shall pass. You will get there and everything is going to be ok. We hope we have given an answer to the question what do you need to fly with a child. The most important thing is to keep calm because children feel and reflect the emotions of their parents. And of course, don't forget to enjoy it!