Social media is widely popular in 2020. Here are the 11 best Instagram hacks of the year.
Are you on Instagram? If you are, you're one of the 120 million users that enjoy the 2nd most popular social media platforms ever made, but did you know that there's a significant amount of hacks, tips, and features on Instagram that marketers and influence use on Instagram?
Whether you're a casual user or a business looking to use Instagram for marketing, we've compiled the best 11 best Instagram hacks that you should know about in 2020.
The Best Instagram Hacks and Why you Should Use them
Not only will these hacks make your user experience a lot easier, but some of these can also increase your privacy and let you concentrate on the content that you prefer to see. Let's dive into these Instagram tips and tricks.
1. Using Hashtags in Your Post
Using hashtags is especially essential for marketers and influencers because they can increase visibility to your post. Users can search a specific hashtag keyword using the search tool or follow all posts where the hashtag appears.
Doing this can help you reach your target audience and introduce you to users that are interested in the same topics.
2. Receive Notifications When Your Favorite User Posts
If you enjoy the content that someone posts on Instagram, I'm sure you don't want to miss any of it. There's an easy way to stay in the loop and get notifications from your favorite user.
Here's how to do it:
Go to the user's profile
Click on the following button right below the bio
In the scroll-down menu click 'notifications'
There you will see features to turn on notification for posts, stories, IGTV, and live videos. You can also get notifications through Instagram messages on Mac.
3. Save your Favorite Posts for Viewing Later
Are you on the go but see an interesting post on your news feed that you want to view later?
No Problem!
All you have to do is click on the 'save' icon that is on the other side right side of the post. Once you do that, the 'save' icon will turn a solid black and will give you a prompt that says 'Saved to Collection.'
To access the saved post, click on your profile icon on the bottom right and then click on the three lines on the top right of the screen. Select 'saved,' and there you will see all of your saved posts.
4. Hide Instagram Posts you are tagged In
When you are tagged in a post, this lets your followers see posts of you that were uploaded by another person.
If you don't want your friends uploading embarrassing photos of you for all of your followers to see, there is a simple way of controlling this.
Here's how you do it:
Click on your profile icon on the bottom right of the page.
Click on the 'posts you are tagged in' icon on the right side, right above the pictures.
Tap on any of the pictures you'd like to hide and click on the three dots on the top right side of the post.
click 'hide options'.
You'll then have the option to remove your tag from the post and hide the post from your profile.
5. Archiving Old Posts Without Deleting Them
Sometimes you don't want to delete your post from existence but rather just hide them from showing up. You can do this by archiving your posts. This way, you can choose to make them visible again later and save the comments and likes.
Simply click on the post, tap the three dots on the top right, and click archive.
6. Add Music On Stories
Adding music to your story engages the audience, but wouldn't it be great to add music to them? The good news is there is a way. Start by uploading your story post until you get to the editor screen.
Once there, click on the smiley face button on the top of the screen. Click on the music button, and there you will see a whole library of music that you can add to your post.
7. Manage Multiple Accounts From the Same Device
There may be a time where you'll need to manage multiple accounts, but wouldn't it be nice to do that from one device? Instagram makes it easy. Start by clicking your profile icon at the bottom right of the screen.
Next, you will see your Instagram handle at the top of the screen – click on it. You'll then have the option to add an account, and you can toggle between all of your accounts with ease.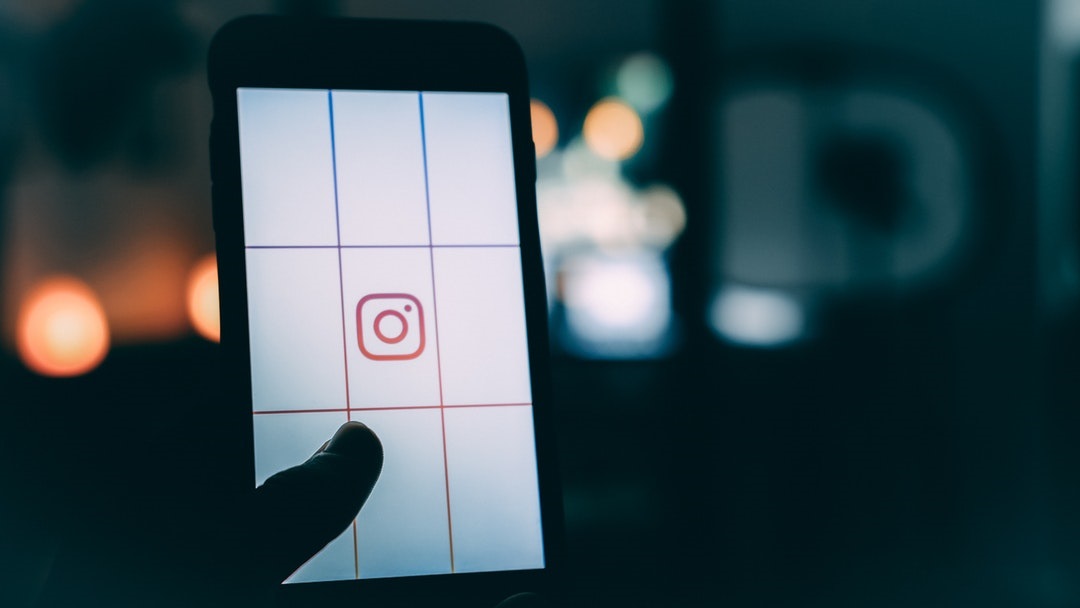 8. Find Pictures from a Specific Location
Have you ever been to an event but failed to take pictures to remember the moments? Chances are other Instagram users that were there at the same event managed to snap some pics.
A great way to find pictures from a specific location is to either search for hashtags with event names or search for the location.
Start by clicking on the search icon at the bottom of the screen. Next, type in the location or name of the event. Doing this will bring up tags, places, and accounts for you to search through.
9. Hide Ads
Ever see a sponsored ad that you don't particularly ever want to see again in your newsfeed?
If you do, simply click on the three dots on the top right of the ad. There, you will see you will be given options why don't want to see it in the future.
10. Digital Well-Being Features
If you are worried about your digital well-being, Instagram gives you options to manage this.
Click on the profile icon at the bottom right of the page, followed by tapping on the three lines on the top right of the screen. Next, click on "Your Activity."
This will give you a brief report on how long you've been spending time browsing through Instagram.
Below the report, you have the option to set a time you want to spend on Instagram and receive notifications when you reached your limit.
11. Hide Your Stories from Specific People
There might be a situation when you don't want a follower to see your stories. If that's the case, click on the 'Your Story' icon, but before you upload the photo or take the picture, click on the gear icon on the top left.
Once you clicked the gear icon, you will at the top of the screen "hide the story from." Click on it, and you will be able to choose which followers you want to hide your story from.
Insta-Hacks
These are the best Instagram hacks compiled that we feel will make your user experience easier and make the Instagram app more fun to use.
Did you find this article helpful? Make sure you click on the related items below to view similar content!